Following postponement of the previously scheduled event, DJI has now officially confirmed that on 15th May at 9am EST, they will launch a new product, this time the cryptic caption is "Unleash your other side".
See our DJI event teaser video…
Be sure to SUBSCRIBE to our YouTube channel for the latest news, reviews and exclusives from the industry!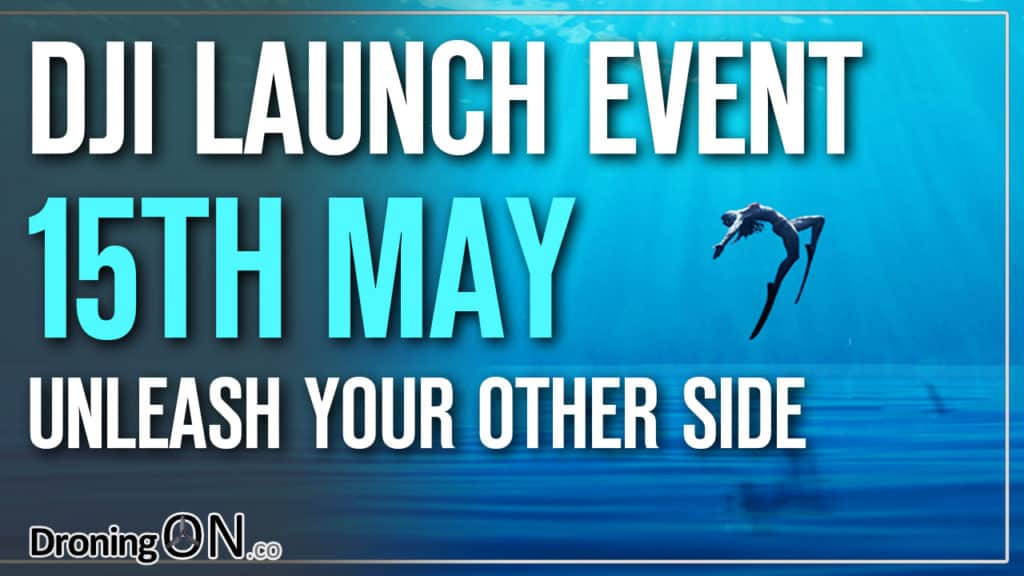 With excitement growing over the topic for this latest launch, DJI has revealed teaser imagery for the latest addition to its wide and comprehensive product line.
On the 15th May, DroningON will release a full review video series for the new DJI product, see them here first by bookmarking this site and clicking the small 'bell' icon bottom-right for notifications.
Accompanied by the caption "Unleash your other side", the imagery suggests a swimmer underwater just above the ocean floor which is reflective. The sun is seen shining into the water from the surface and the mirroring of the swimmer aligns with the "other side" element of the caption.
Comment below with your opinion on what might be launched,, many products have been rumoured, which would you prefer to see? the DJI Osmo Pocket 2, DJI Spark 2, DJI Mavic Air 2, DJI Phantom 5 or something completely new?
---
Be sure to join the DroningON Discussion Group for the latest news, reviews, exclusives and interviews from the drone industry!