Upon initial launch, we recommended that consumers waited before buying to see how the DJI Mavic 2 Zoom and Mavic 2 Pro settled into the market. Sufficient time has now passed and so DroningON has chosen the Hasselblad-equipped 'Pro', let's explain why.
Drone consumers have been scratching their heads over this decision, the real answer is that each drone is designed for a slightly different audience. Some have even chosen to buy both but this is not a cost effective decision when the two are identical besides the cameras, which offer similar results.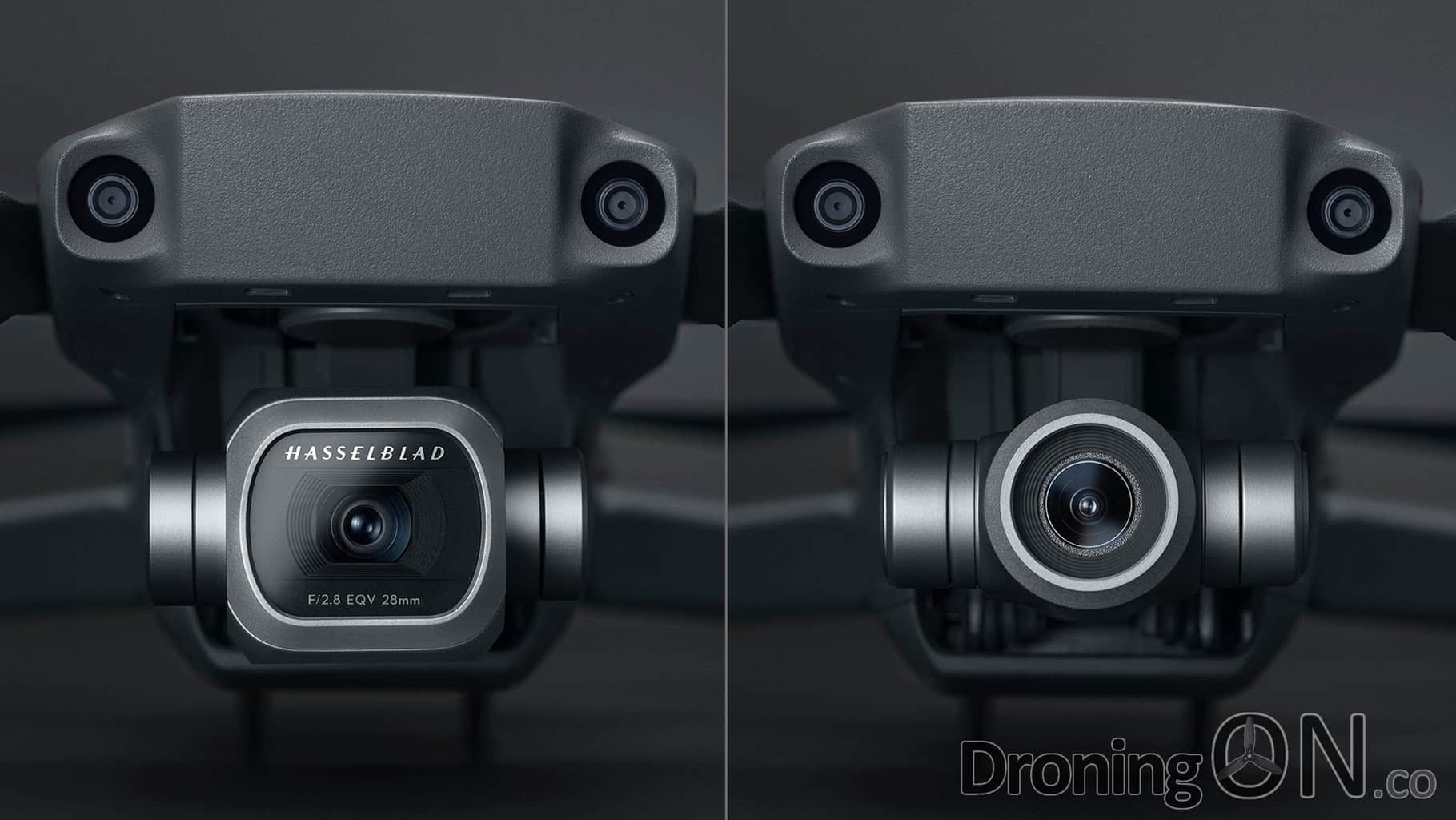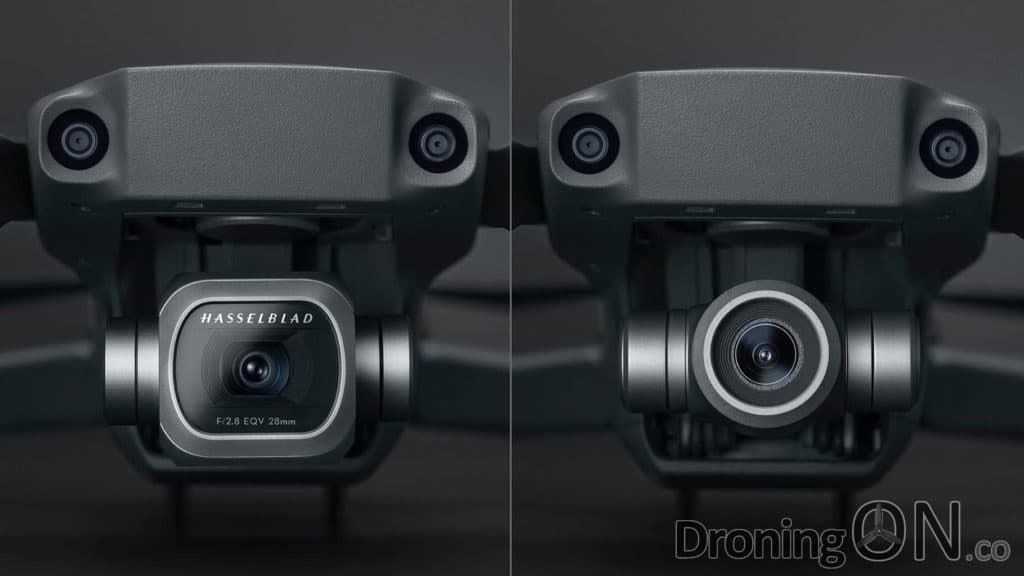 DJI Mavic 2 Pro or Zoom?
We thought long and hard about this decision but opted for the DJI Mavic 2 Pro, largely because of the Hasselblad camera and the naturally cinematic results that it offers without substantial color grading and editing.
The camera incorporated into the DJI Mavic 2 Pro is the Hasselblad L1D-20c, a state-of-the-art aerial camera which sets a higher standard for aerial image quality. with its powerful 20MP 1" sensor
Furthermore, with the Hasselblad Natural Colour Solution (HNCS), images are captured with the utmost colour accuracy.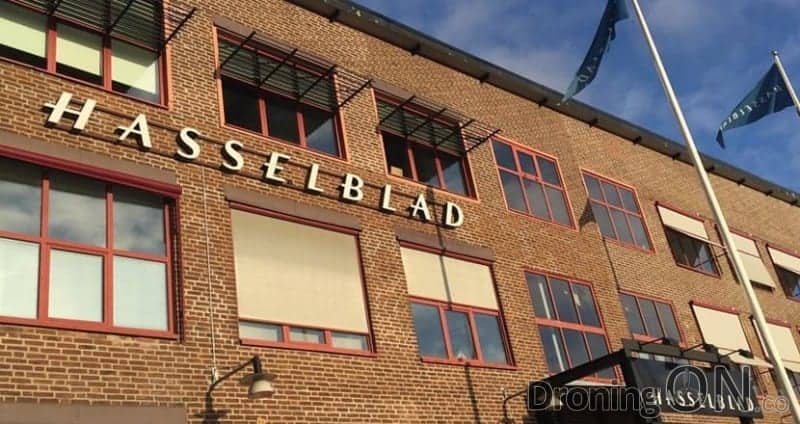 Below we will list the key reasons for our decision:
Naturally cinematic footage – less of a need for color-grading in order to obtain cinematic and screen-ready results. The 1″ Hasselblad sensor offers far greater color depth and contrast. Better for those with limited time or skills in post-production.
Far better low light results – the generous-sized sensor of the Mavic 2 Pro offers more impressive low-light and night footage, less image grain and better contrast.
Zoom is a gimmick – We personally rarely use the zoom features of our SLR or mobile phones, instead we use a different lens on our SLR because the results are better. The ability to zoom in/out on a drone simply didn't appeal for our style of flying and filming.
1″ sensor is nice to have – While there may be some outstanding issues in terms of 'line-skipping' with the 1″ sensor of the DJI Mavic 2 Pro, the desire to have a drone with such a big sensor is beyond appeal, maybe not for all but certainly for us.
Want to know more? See our video…
Be sure to SUBSCRIBE to our YouTube channel for the latest news, reviews and exclusives from the industry!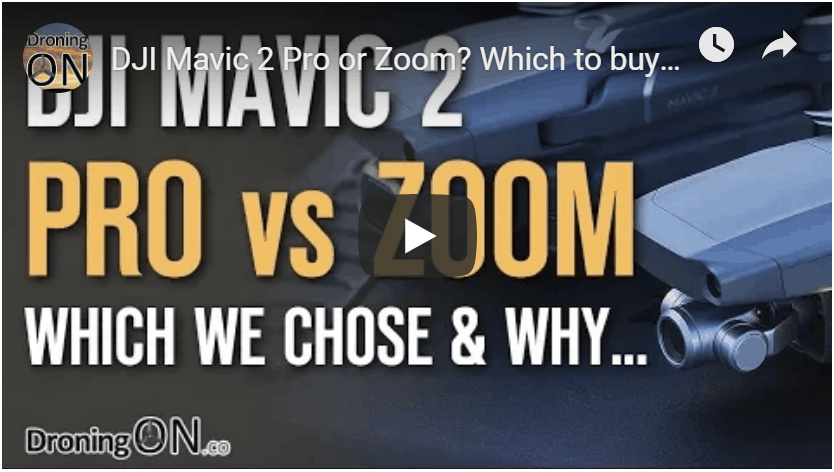 You can buy a DJI Mavic 2 Pro or Zoom directly from DJI, alternatively incredible deals are available via GearBest and BangGood, click the links to see the latest pricing.
---
Be sure to join the DroningON Discussion Group for the latest news, reviews, exclusives and interviews from the drone industry!