Whether you are flying camera drones or racing quads, you will need a battery charger to take care of your precious power-sources, ISDT are a well respected name in the industry and their new T8 is  a beautiful piece of hardware that we received for review.

[stextbox id='info']Buy the ISDT T8 with coupon 'RandyT8' for under $80/£75 – Click Here for details![/stextbox]
Budget drones generally arrive with a low quality USB charger which does not ensure that the battery is well kept, this can lead to short battery life. Alternatively if flying racing quads, having a compact and portable means to charge batteries whilst at the field means more flying time.
Fast charging – 1000W maximum charge capacity, 0 – 30A charge current.
With efficient BattGO technology, cooling system, and new circuit and algorithm.
2.4 inch IPS LCD screen, easy-to-use interface and navigation key.
Multi-language menu – English, German, French, Spanish, Japanese, Traditional / Simplified Chinese
This impressive looking new unit from ISDT allows field charging across a number of battery formats.
Watch our video review…
Be sure to SUBSCRIBE to our YouTube channel to be the first to watch our exclusive reviews of new drones.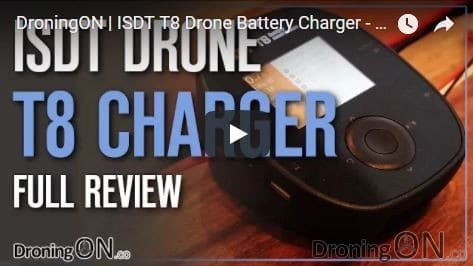 Where to buy…
You can buy the ISDT T8 Battery Charger from GearBest, specifying the coupon code 'RandyT8' will provide a decent discount too!
The positives…
❍ Compact, lightweight and portable.
❍ Well built, does not feel cheap.
❍ Lots of inbuilt safety features.
❍ Supports most popular drone battery types.
❍ Bright and modern informative display and interface.
The negatives…
❍ Sadly doesn't balance-plug only charging.
❍ Would be nice if it was touchscreen.
❍ Requires proprietary cable for firmware updates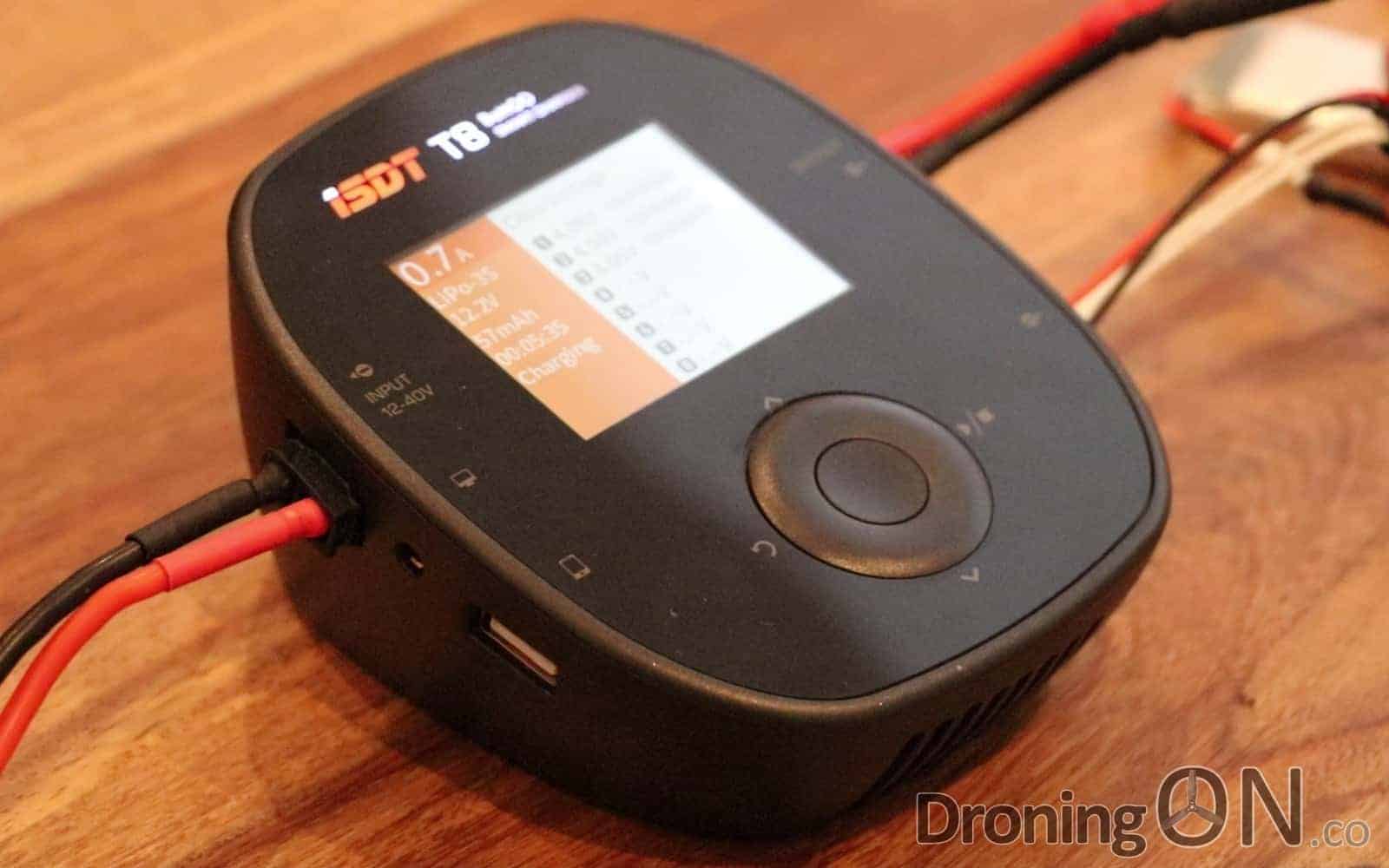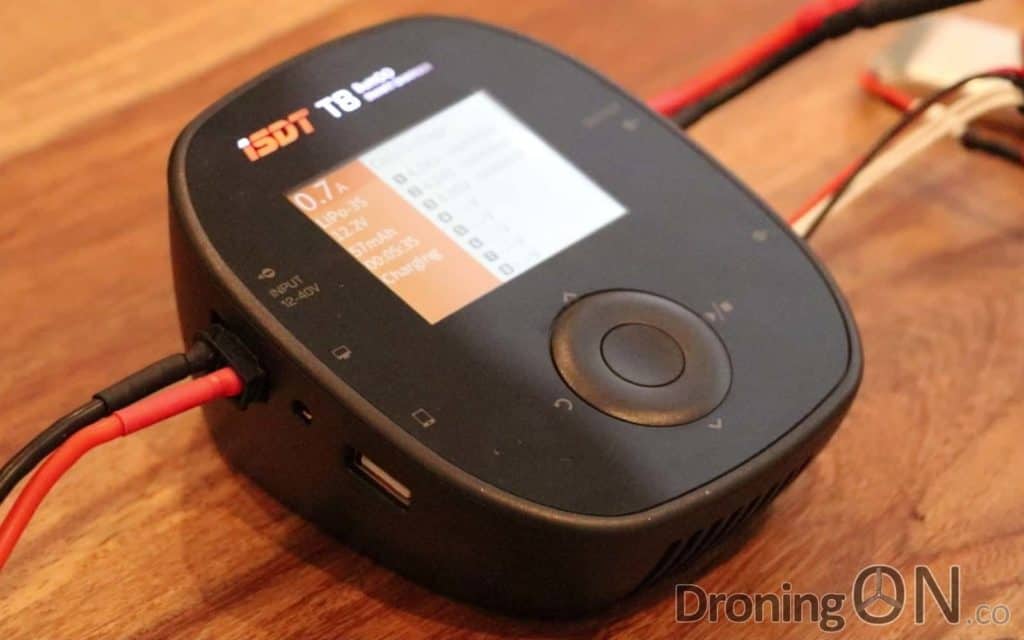 Full specification…
The full technical specification for the ISDT T8 Battery Charge is as follows, based on their current published technical information:
Display: 2.4 inch 320 x 240 IPS LCD
Input voltage: 10 – 40V DC
Max. current: 35A
Output voltage: 0 – 37V
Charge current: 0.1 – 30.0A
Discharge current: 0.1 – 5.0A
Max. charge capacity: 1000W
Max. discharge capacity: 20W
Balancing current: 2.2A / cell

USB port output: 5V 2.1A
Operating temperature: 0 to 40 Deg.C
Storage temperature: -20 to 60 Deg.C
Supported battery type:
LiFe / Li-ion / LiPo / LiHV ( 1 – 8S )
NiMH / NiCd ( 1 – 21S )
Pb ( 1 – 14S )
---
Be sure to join the DroningON Discussion Group for the latest news, reviews, exclusives and interviews from the drone industry.