The 3″ racing quad class has become incredibly popular in recent months, the Furibee X140 is the latest addition and considering the price, it is now one of our favourites.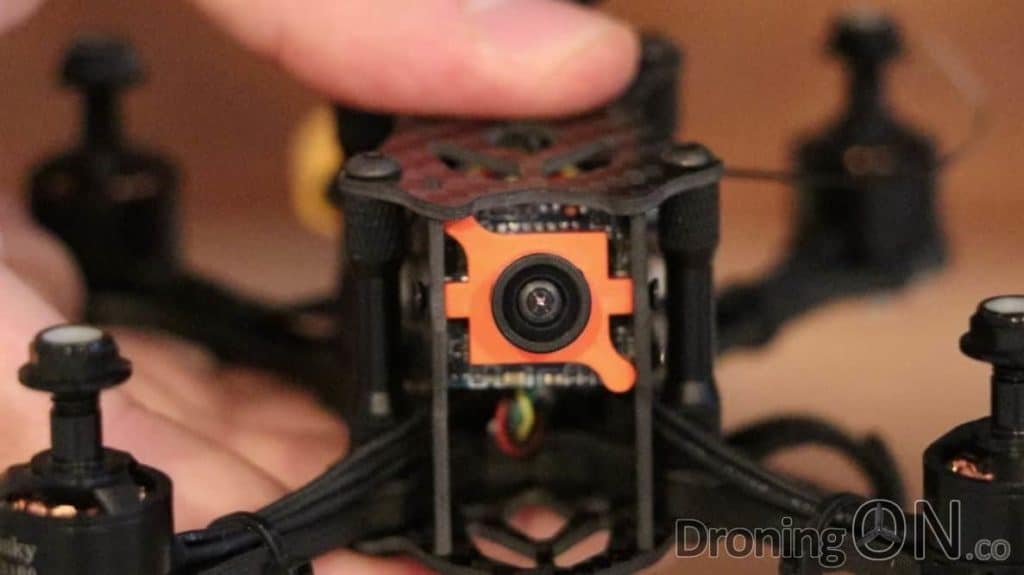 Available at under £90/$100 on Flash Sale, this 3″ quadcopter is pretty impressive considering the specification.
[stextbox id='info']Buy the X140 with coupon 'FeeX140' for under $80/£75 – Click Here for details![/stextbox]
Incorporating OSD, buzzer, LED strip and plenty of power when equipped with a 4S battery, which unfortunately is not included with it.
140mm wheelbase 3K carbon fiber frame with 4mm super thick chassis, extremely resistant to impact.
Popular F3 flight controller with OSD for displaying aircraft name, real-time voltage, flight mode, duration etc.
Efficient BLHeli – S ESC uses EFM8BB21 and 3-in-1 IC driver and supports DShot digital signals
1306 3100KV brushless motor and 3030 four-blade propeller match the bigger frame for outdoor flight
600TVL CCD camera, 130-degree FOV, 5.8G 40CH 25mW / 150mW VTX, real-time FPV within 100 – 200m.
Watch our video review…
Be sure to SUBSCRIBE to our YouTube channel to be the first to watch our exclusive reviews of new drones.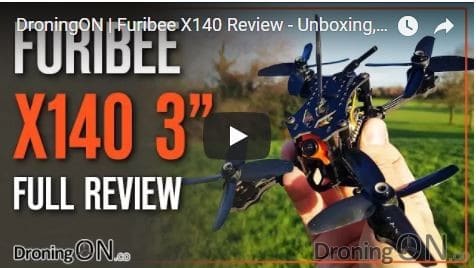 Where to buy…
Can you buy the Furibee X140 from GearBest where it is currently available on Flash Sale but in limited numbers. Use coupon 'FeeX140' or 'rc18off' for a discount!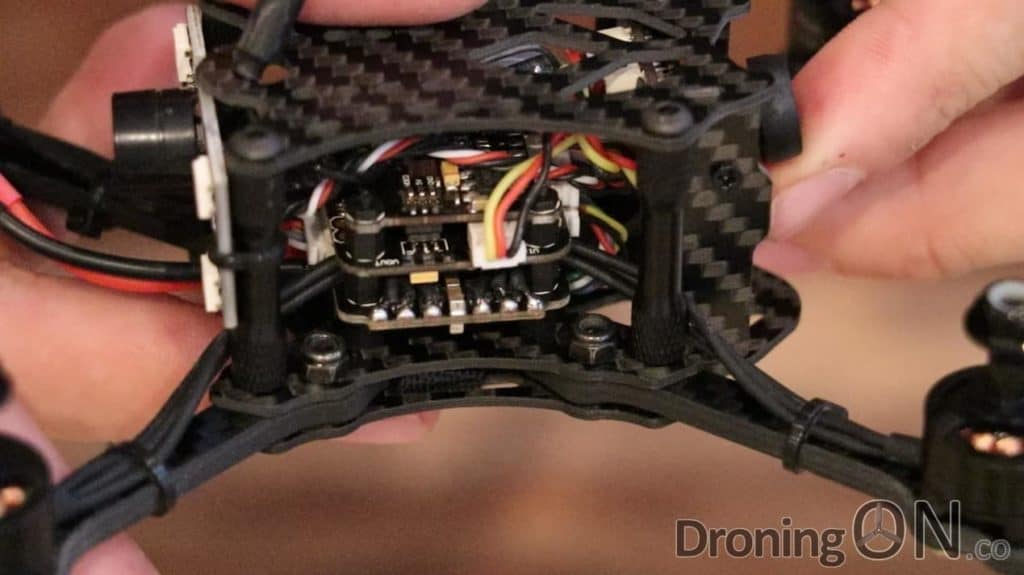 The positives…
❍ Cheap considering the specification
❍ Solidly built, replaceable carbon arms
❍ Includes FrSky XM receiver, good range
❍ Great quality CCD camera, despite being a clone
❍ Includes buzzer, OSD and LEDs
❍ Efficient motors/ESCs with great flight time
The negatives…
❍ Top carbon plate could be lower/more streamlined
❍ Doesn't include battery, 4s 850mAh works well
❍ Shame that the underside bolts are not flush/recessed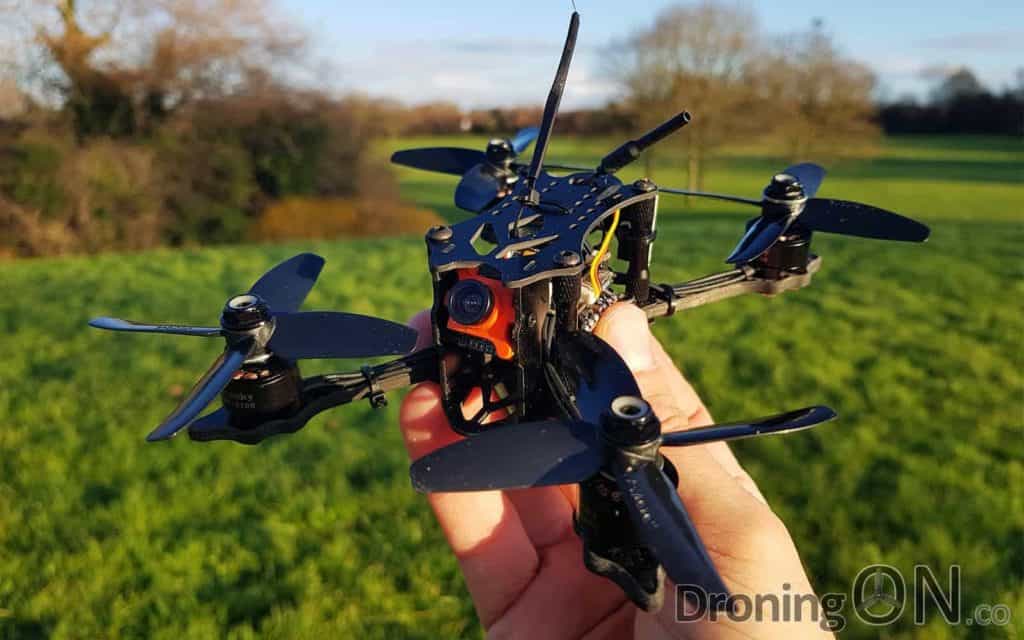 Full specification…
The full technical specification for the Furibee X140 is as follows, based on their current published technical information:
Wheelbase: 140mm
Carbon fiber: 4mm
Brushless motor: 1306 3100KV
Propeller: 3030 four-blade
FPV camera: 600TVL CCD, 2.3mm lens, 130-degree FOV
Video transmitter: Q150 5.8G 40CH 25mW / 150mW
F3 Flight Controller
MCU: STM32F303
IMU: MPU6000
Built-in LC filter: yes

Integrated OSD: yes
Firmware: OMNIBUS 3.1.7
Buzzer: support
LED strip: support
Compatible receiver: DSM2 / PPM / SBUS
4-in-1 BLHeli – S ESC
Processor: EFM8BB21
Driver: 3-in-1 IC driver
Continuous current: 4 x 20A
Burst current: 4 x 25A ( up to 5s )
---
Be sure to join the DroningON Discussion Group for the latest news, reviews, exclusives and interviews from the drone industry.