As one of the best selling drones of 2016 and 2017, the DJI Mavic Pro is obviously a target for manufacturers to clone, Eachine has just launched their E58 drone and it is visually a perfect mini-replica.

Whilst this mini-drone does not come close to the extensive functionality of the bigger and more expensive DJI Mavic Pro, visually it is a very good little drone and manufactured to a fairly high standard too.
[stextbox id='info']Buy the Eachine E58 now for Xmas delivery for under $30/£30 – Click Here for details![/stextbox]
We can not condone the copying of design in this way but it has become the norm in China where both Eachine and DJI operate, the benefit being that a flow of budget drones are available globally.
Watch our video review…
Be sure to SUBSCRIBE to our YouTube channel to be the first to watch our exclusive reviews of new drones.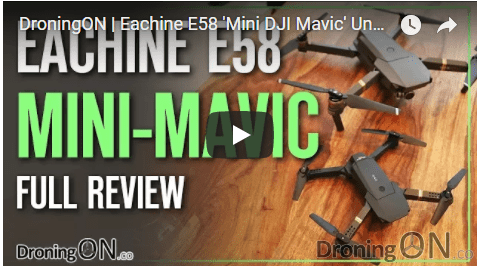 Where to buy…
You can buy the Eachine E58 direct from BangGood, there are multiple options available upon purchasing, we recommend selecting the 0.3mpx camera version, as well as ordering additional batteries for extended flight time.
The positives…
❍ Beautiful mini replica of the DJI Mavic Pro
❍ Nicely presented, built and constructed
❍ Onboard SD card is great considering the low price
❍ Comfortable and responsive transmittere
❍ Great flight time at just over 7 minutes
❍ Inbuilt altitude limit for safety
The negatives…
❍ Transmitter phone holder can press phone buttons
❍ May struggle in anything above light wind
❍ Minor jello present in video
❍ Video bitrate is too low, not quite 720p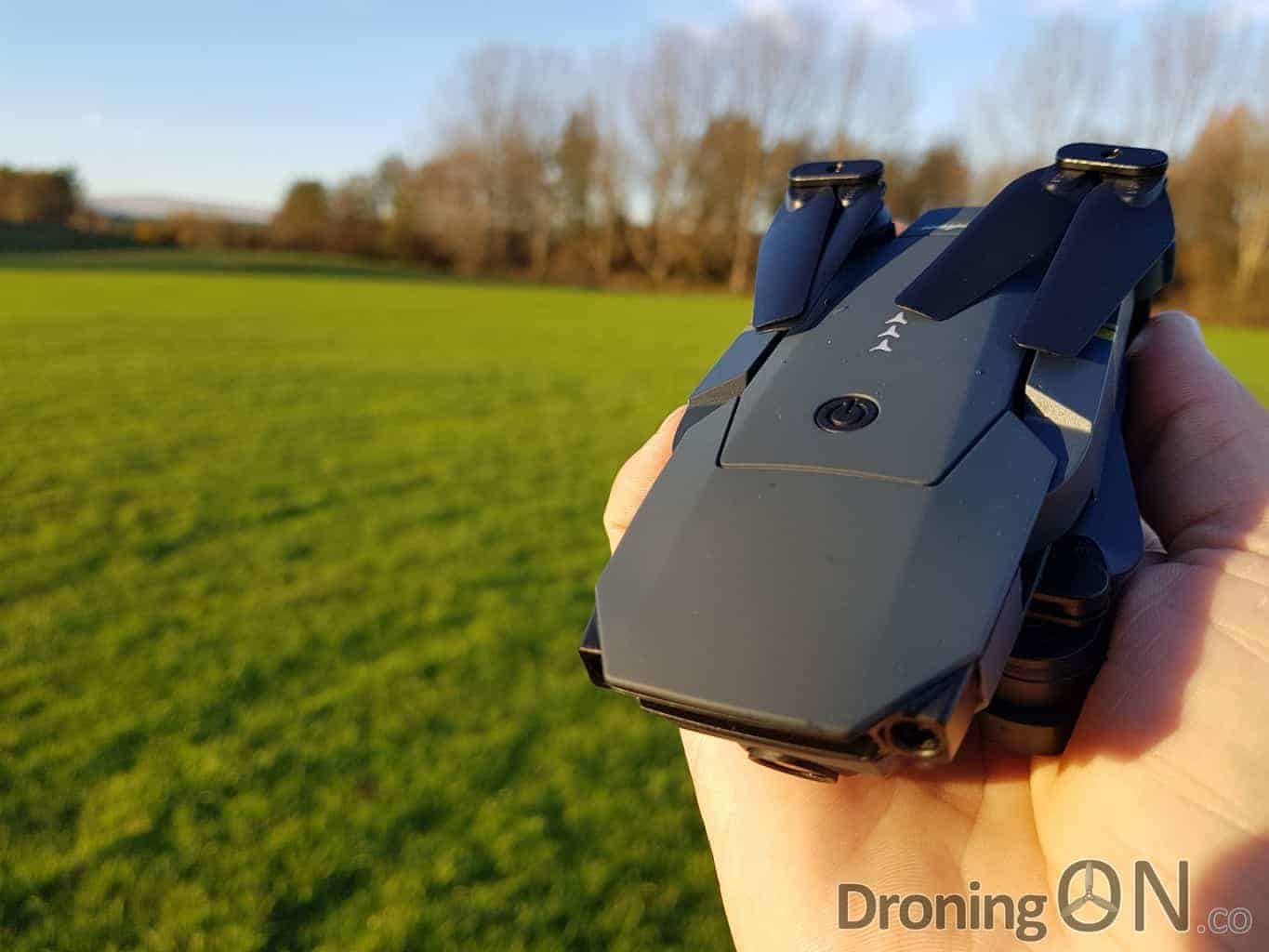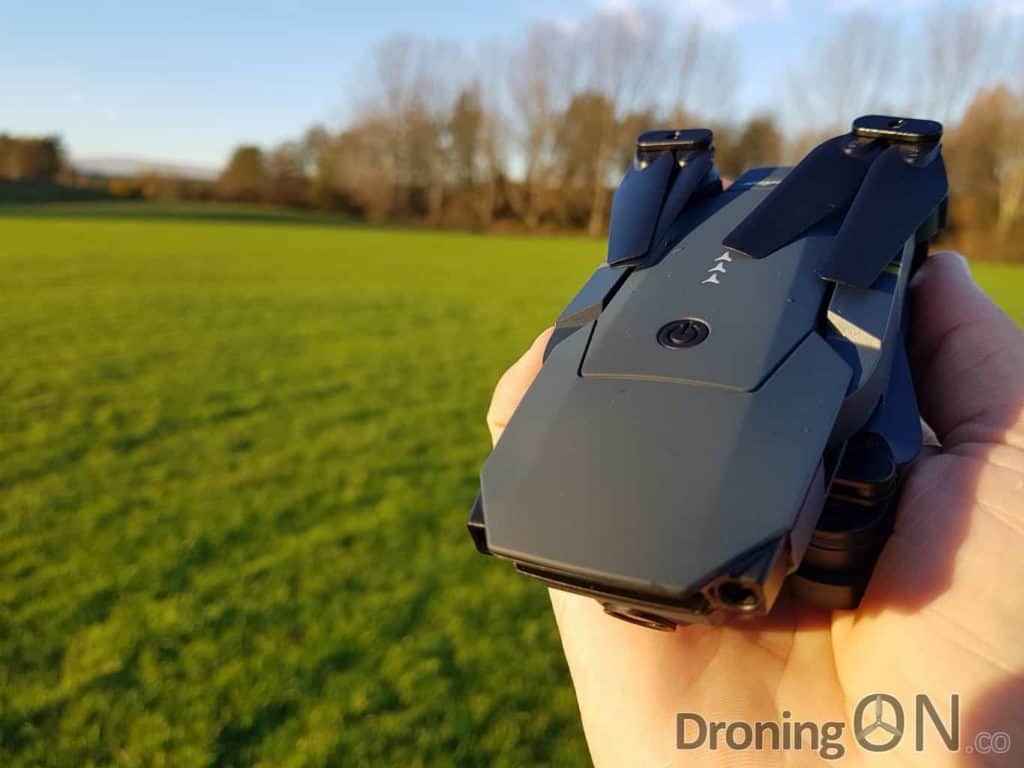 Full specification…
The full technical specification for the Eachine E58 is as follows, based on their current published technical information:
 Brand Name: Eachine

Item NO.: E58
Frequency: 2.4G
Channel: 4ch
Gyro: 6 axis
Motor: 0720 Coreless Motor
Quadcopter Battery: 3.7V 500mAh Lipo (Included)
Transmitter Battery:3 x 1.5 AA battery (NOT Included)
Charging time: 60-70mins
Flying time: 7-9mins
R/C distance: 80-100m

FPV Range: about 30m
Color: Black
Camera: 2MP 720P wide angle, 0.3MP (Optional)
Quad's Size: 27×19.5x5cm (the arms not folded) – 12.5×7.5x5cm (the arms folded)
Quad's Weight: 96g (with battery) – 77.5g (without battery)
Package Size: 18x16x7.5cm
Package weight: 360g
---
Be sure to join the DroningON Discussion Group for the latest news, reviews, exclusives and interviews from the drone industry.