Are we bored of folding drones yet? Definitely not! The new DM107S is the latest product from a little known manufacturer called 'Da Ming'. It is not quite as cheap as others that we have reviewed lately but it does fly very well, despite a few app bugs.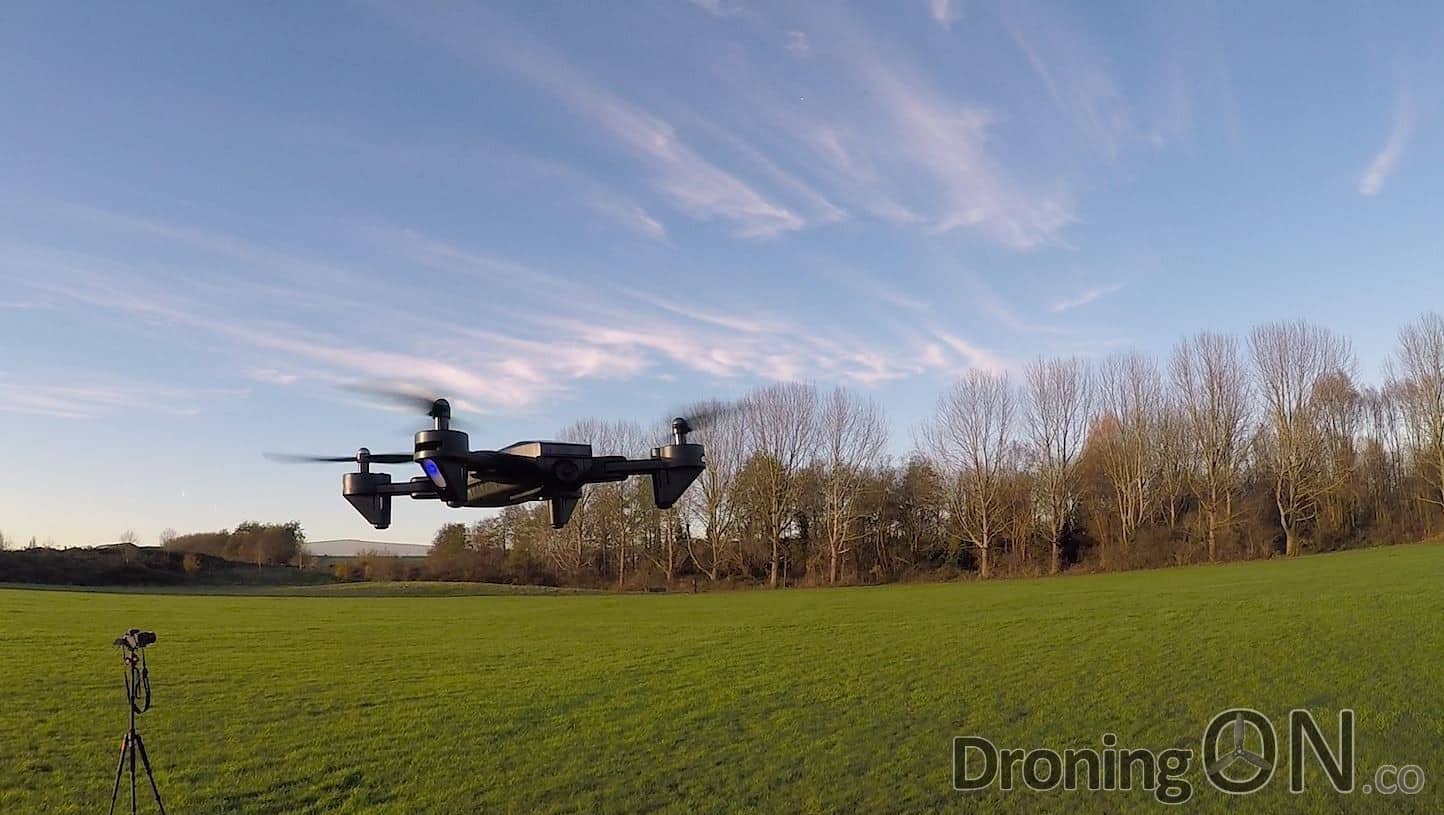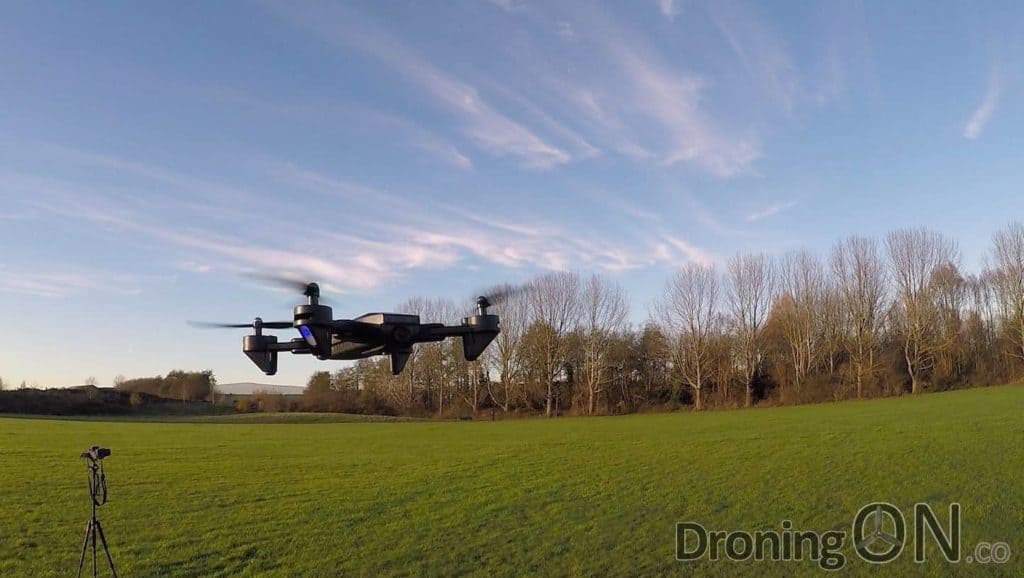 GeekBuying kindly sent us this drone for review, we had not heard of 'Da Ming' before then and they do seem to be a fairly new manufacturer.
[stextbox id='alert']Buy now for Xmas with a $10/£10 discount via discount coupon code: RADVWUIE[/stextbox]
The product is good quality, well built and solid, plus is flies incredibly well although we did encounter issues with providing examples of the onboard video due to an app bug/defect. The 7 minutes flight time did impress us, especially considering the tiny 1s 900mAh battery.
[perfectpullquote align="full" bordertop="false" cite="" link="" color="" class="" size=""]"DA MING DM107S comes with foldable arm design, making it very easy to carry anywhere. It has a built-in 2MP WIFI FPV camera, which allows you to take pictures & video during flight. Flying features of the drone are altitude hold mode, headless mode, flight plan mode etc. The range of the quadcopter is about 80~100 meters."[/perfectpullquote]
The DM107S is presented very nicely with a high quality box and packaged full with accessories such as prop guards, spare props and other elements.
Watch our video review…
Be sure to SUBSCRIBE to our YouTube channel to be the first to watch our exclusive reviews of new drones.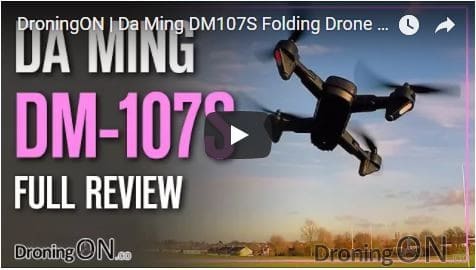 Where to buy…
The Da Ming DM107S is available from GeekBuying and ships from local warehouses, ours arrived from a UK location.
The positives…
❍ Nicely presented and good quality build
❍ Feels quite crash resistant, strong folding arms
❍ High quality camera/live feed
❍ Stable and solid flyer with responsive transmitter
❍ Great flight time at over 7 minutes
❍ Inbuilt altitude limit for safety
The negatives…
❍ App is currently a bit buggy (can be fixed)
❍ Video/photo capture did not work
❍ Does not have provide SD card storage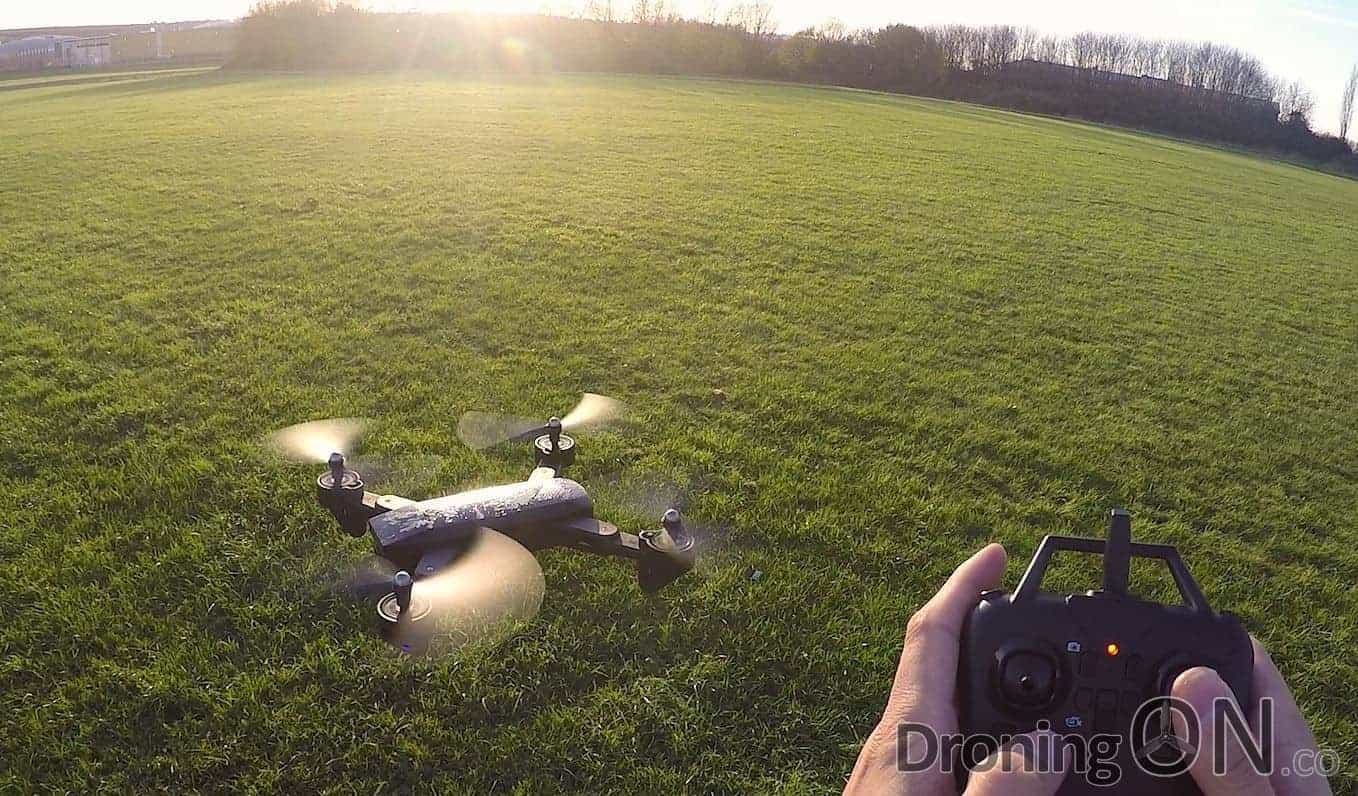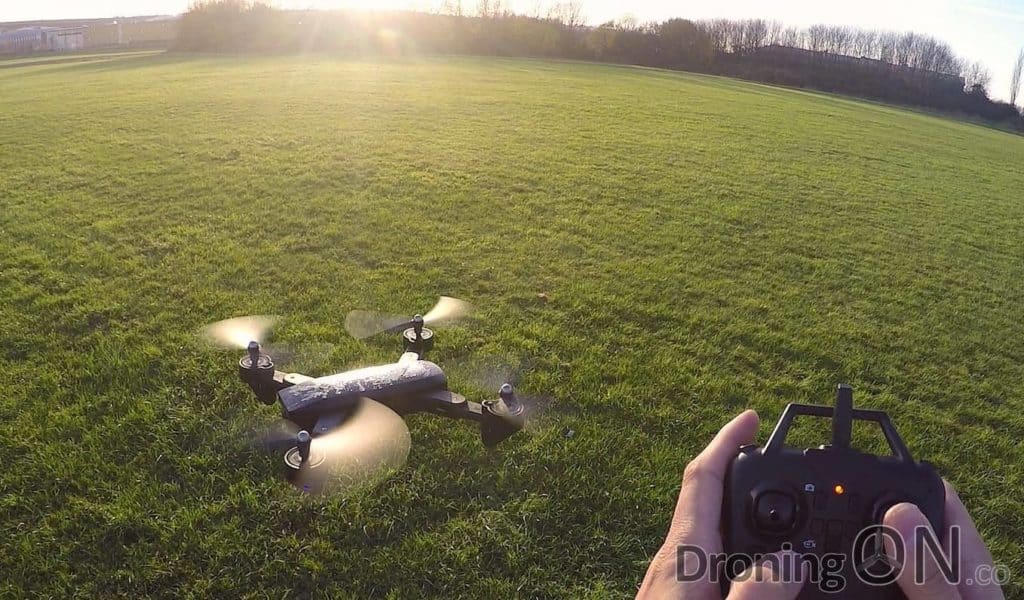 Full specification…
The full technical specification for this drone is as follows, based on their current published technical information:
Brand: DA MING
Item Name:  Foldable Drone
Item No.: DM107S
Frequency: 2.4G
Channel: 4CH
Gyro: 6 Axis
Product Battery: 3.7V 900mAh (Included)
Charging Time: About 80-100mins
Flying Time: About 8-10mins
Transmitter Battery: 1.5V AA X 2 (Not Included)

R/C Distance: 80-100m
WIFI Distance: 50-80m
Color: Black
Camera: 2MP Wide-angle
Quad's Size: 40 X 30 X 6cm (the arms not folded)
17 X 14.5 X 6cm(the arms folded)
Package Size: 28.5 X 20 X 6cm
Package Weight: 0.56kg
---
Be sure to join the DroningON Discussion Group for the latest news, reviews, exclusives and interviews from the drone industry.