Technology miniaturization is key to the evolution of drones and the new Cheerson CX-OF is proof of that. The worlds smallest drone to feature an Optical Flow sensor so that it can hover on the spot, without inputs!
From photos such as below, it is very hard to illustrate just how small this drone is, especially considering the technology packed into it, Cheerson have done a very impressive job with this product, using the baseline design of the CX10 quadcopter range.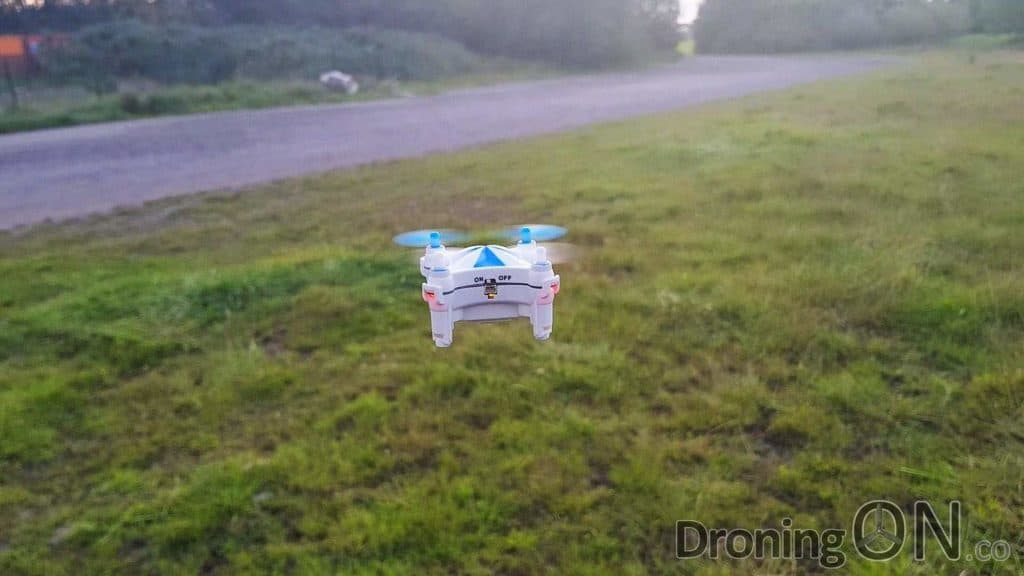 The size of this drone is hard to believe when it has considered that it holds not only two cameras (front-facing and downward-facing for optical flow) but also a WiFi module for app connection, 2.4ghz RX for transmitter control and a microscopic 1s 150mAh battery.
Watch our video review…
Be sure to SUBSCRIBE to our YouTube channel to be the first to watch our exclusive reviews of new drones.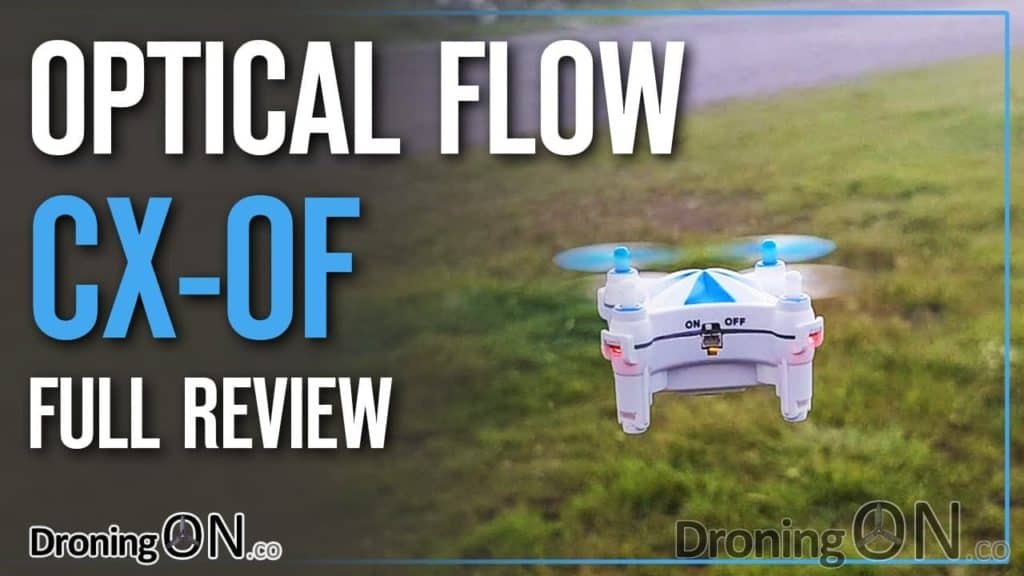 The positives…
Very simple to fly, easy for beginners and new pilots.
The optical flow sensing works beautifully and maintains the quadcopter in hover on the spot, provided the surface underneath it is sufficiently texured.
Flexibility between controlling the drone via either the transmitter or via the smart-device app.
Tiny, lightweight and portable, easy to slip into your bag.
Quick and easy to setup and to launch.
The negatives…
Battery life is very short at just 3 minutes.
No changeable battery, battery is inbuilt and has to be charged.
Where to buy…
Our review unit came from BangGood, it arrived safely and packaged securely within just a week, without tax or duty to pay.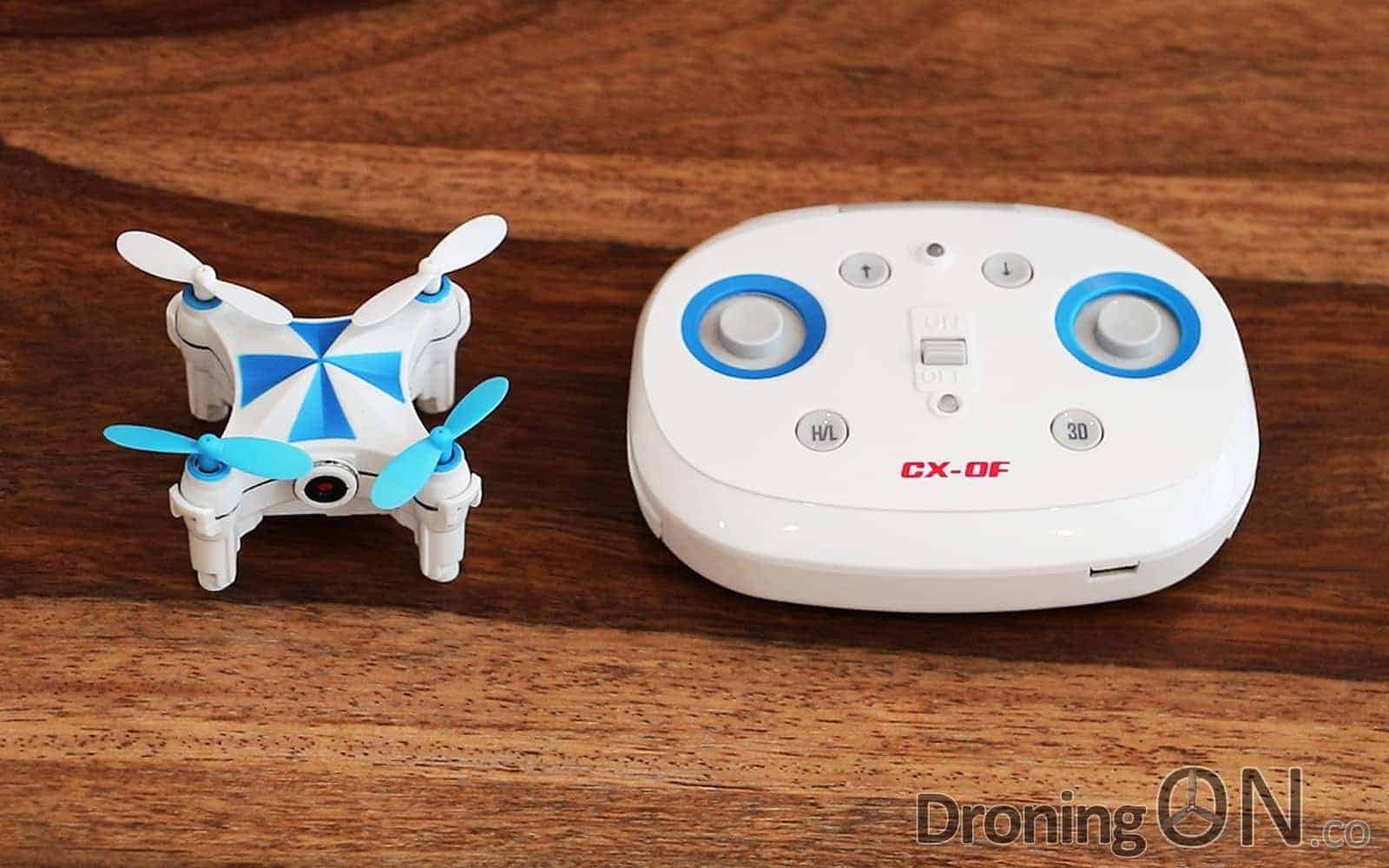 ---
Be sure to join the DroningON Discussion Group for the latest news, reviews, exclusives and interviews from the drone industry.