PowerVision launched the unique PowerEgg last year, a high specification 4K drone costing over $1300, but for those with a far smaller budget there is now a clone toy version named the Kai Deng K130 Alpha, kindly sent to us for review by HobbyWow.
Chinese manufacturers will always imitate, even copying each other, the latest release from Kai Deng demonstrates this rather conveniently.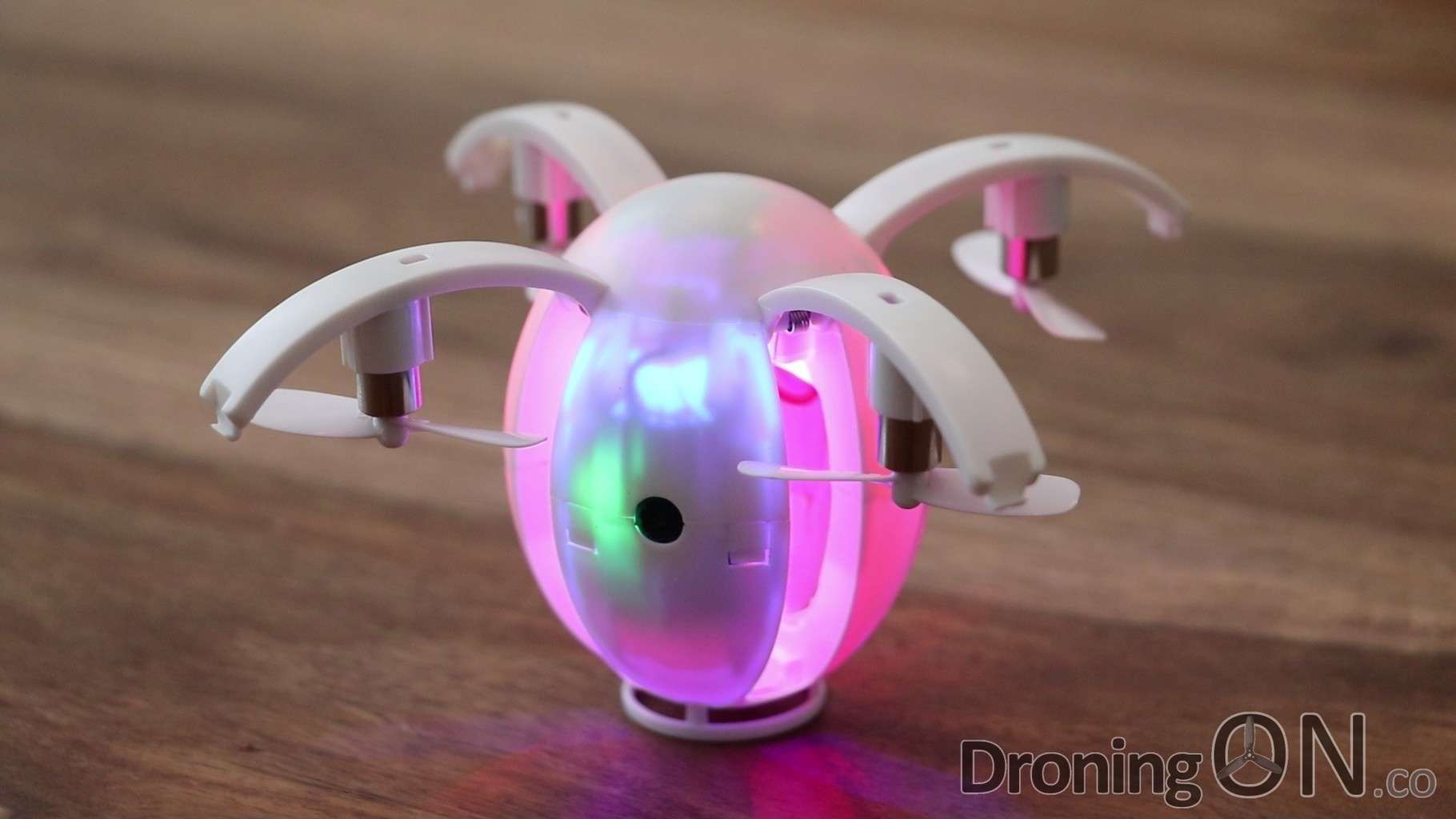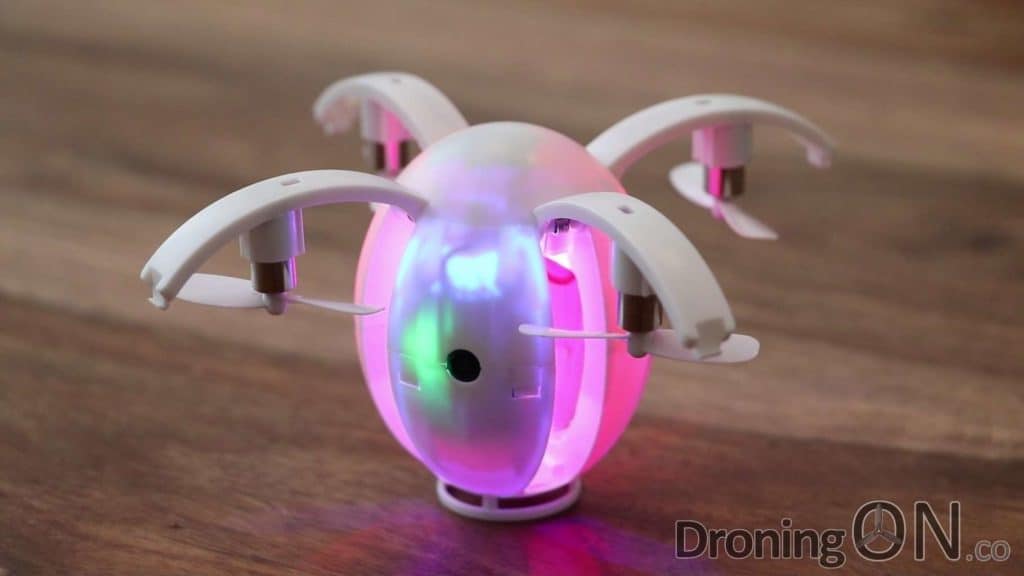 The new K130 Alpha is a miniaturized clone of the premium PowerEgg drone but it certainly does not come close to competing with the PowerEgg specification, reflected by the low cost of it. The K130 is just for fun, a toy-grade copy for fun flying at home and in the office.
DroningON have the first consumer review of the Kai Deng K130 Alpha, an innovative drone giving an insight into just how far low-cost drone manufacturing has progressed.
This is a toy-grade drone with basic functionality, but it is designed for fun and it does deliver on that at a low price sub-$50 (£45) with two different versions available.
Watch our video review…
Please be sure to SUBSCRIBE to our channel to for notification of our latest reviews, news and exclusives.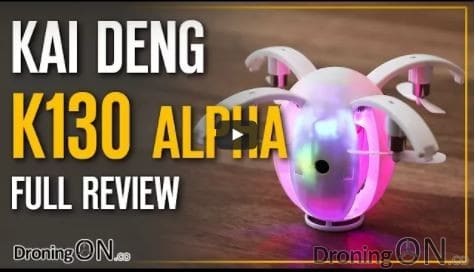 Where to buy…
The Kai Deng K130 Alpha is available in two version, one without the transmitter and controlled via smart-phone, this version includes the live streaming camera. The other version includes a transmitter but unfortunately does not include the camera.
Raw onboard video…
Unlike premium drones which incorporate an SD card for storage of photos and video, the budget Kai Deng K130 Alpha stores photos and video to the smart-device being used to fly it.
These example photos were taken during my flight test, they are raw and unedited at 720 x 576 @ 19fps.
Full specification…
Below are the full technical details for the Kai Deng K130 Alpha.
Expanded size:
126 x 126 x 64mm
Folded size:
50 x 50 x 64mm
Battery of quadcopter:
3.7v 200 mAh Lipo battery (included)
Battery of transmitter:
(Only applicable to TX version)
1.5v AAA x 2 (not included)
Control distance:
40 meters
Charging period:
45 mins
Battery life:
6.5 mins
Comment below with your thoughts on the Kai Deng K130 Alpha, if you own one already then let us know of your experiences.
---
Be sure to join the DroningON Discussion Group for the latest news, reviews, exclusives and interviews from the drone industry.