A study conducted in Sweden has concluded that drones would be capable of delivering a defibrillator to a cardiac patient quick than the Emergency Services, but is this just an optimistic theory?
Jacob Hollenberg, Director for the 'Centre For Resuscitation Science' at Karolinska Institute (Stockholm) led the study which was published in the Journal of the American Medical Association this week.
Over a three day period in October last year, a 5.7kg drone developed by the Swedish Transportation Agency, carrying a 760g automated external defibrillator (AED) unit was dispatched eighteen times by two competent pilots, it was piloted to locations of past cardiac arrest incidents within 10km of the control center.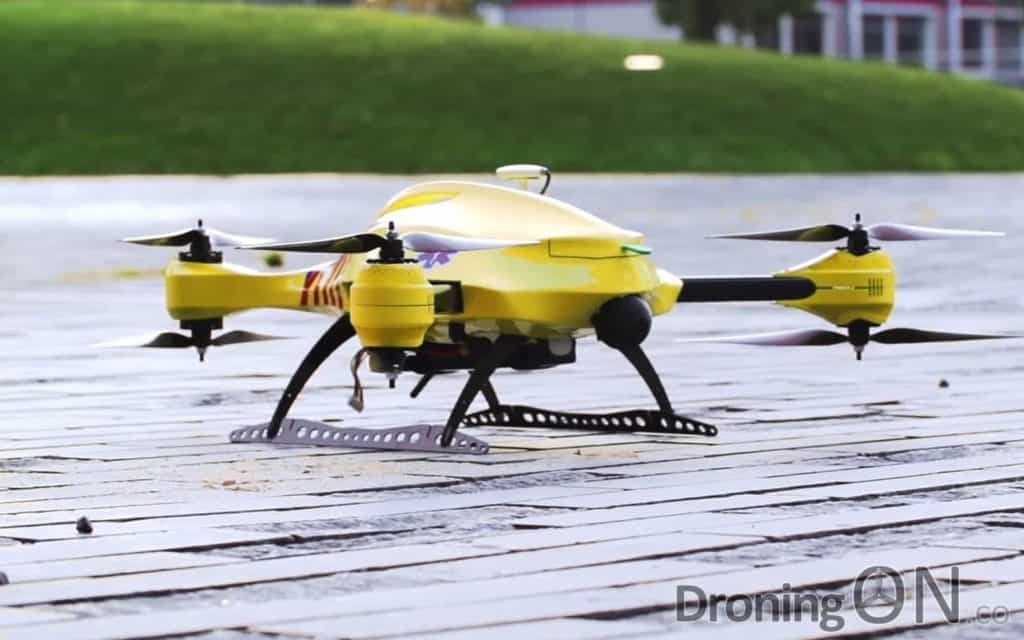 The drone is capable of a 70km/h maximum speed, with a range of 15km. Featuring eight rotors it is also incorporates redundancy in its power-system.
[perfectpullquote align="full" cite="" link="" color="" class="" size=""]"Every minute that passes from collapse to Cardiopulmonary Resuscitation or defibrillation, the chances of survival goes down by ten percent. That's why survival after ten to twelve minutes is basically zero. There's a huge difference in using the defibrillator within the first few minutes. Even if you improve the timing of the ambulances in these type of situations, it is too late – only one in 10 victims survive", Jacob Hollenberg[/perfectpullquote]
The study concluded that the emergency equipment could commence delivery within just three seconds, compared to three minutes for the emergency services teams. The arrival time was cut to just over 5 minutes compared with 22 minutes for the physical teams.
The concept of a defibrillator drone was visualised back in 2014 by Alec Momont (alecmomont.com), unfortunately the idea was not progressed to production.
It is hoped that drone defibrillator delivery could be viable and commence operation within just two years although significant work would be required to secure airspace permission, the current Swedish laws require that drones are operated within LOS (Line Of Sight).
One day, a drone may just save your life, what do you think about that? Comment below and let us know!
---
Be sure to join the DroningON Discussion Group for the latest news, reviews, exclusives, interviews and more from the drone industry.