With drones becoming common-place within most consumer households, rules and regulation are inevitably starting to tighten and Canada are the latest to release new drone guidelines.
Released just this week, Transport Canada have published specific rules and guidelines on flying recreational drones within the country. They tighten and clarify the current permissions in addition to suggesting that further regulations are under consideration.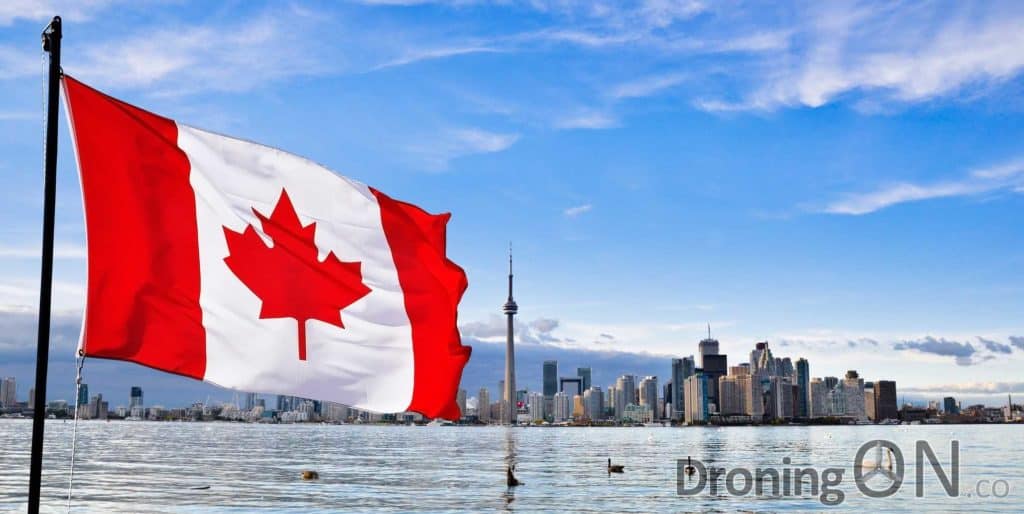 The new guidelines apply to drones with a weight limit of up to a generous 35kg, for which no special permissions are required. For drones which exceed this weight limit, a 'SFOC' (Special Flight Operations Certificate) must be held by the pilot, issued via Transport Canada.
A fine of up to $3,000 Canadian dollars applies to those that choose not to follow the new rules which are as follows:
Do not fly your drone…
…higher than 90 m above the ground
…closer than 75 m from buildings, vehicles, vessels, animals, people/crowds, etc.
…closer than nine km from the centre of an aerodrome (any airport, heliport, seaplane base or anywhere that aircraft take-off and land)
…within controlled or restricted airspace
…within nine km of a forest fire
…where it could interfere with police or first responders
…at night or in clouds
…if you can't keep it in sight at all times
…if you are not within 500 m of your drone
…if your name, address, and telephone number are not clearly marked on your drone.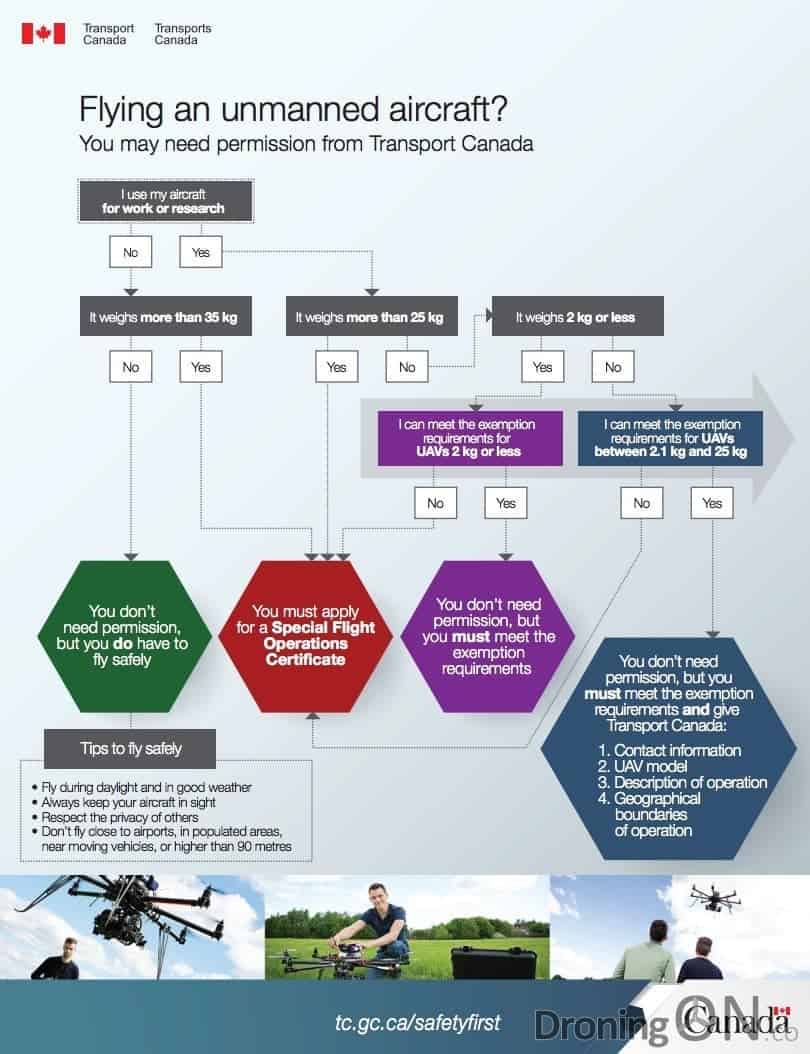 The above new rules however are just the first step, Transport Canada have indicated that further regulation will be introduced with consideration to the following:
New flight rules
Aircraft marking and registration requirements
Knowledge testing
Minimum age limits
Pilot permits for certain UAV pilots
The full revised regulations can be viewed via the Transport Canada website or by clicking here.
---
Be sure to join the DroningON Discussion Group for the latest news, reviews, exclusives and stories from the drone industry.