The Department of Defense have announced the most impressive display of swarming-drone technology that we have seen so far, deploying 103 micro Perdix drones from three F/A-18 Super Hornet jets in October last year.
It might come as a surprise that such an impressive Pentagon achievement has been made available to the public, but the US Department Of Defense are clearly flexing their 'drone-muscles' to demonstrate their advancements in the use of modern technology.
Watch the full video here:
In the demonstration, 103 of the micro-scale 'Perdix' drones were dropped from three Super Hornet F/A18 jets whilst at cruising altitude, following deployment the drones were instructed to follow autonomous instructions to demonstrate collective decision-making, adaptive formation flying and self-healing.
[perfectpullquote align="full" cite="" link="" color="" class="" size=""]Why is it called Perdix?  In Greek mythology, the student Perdix was saved from sure death when Athena transformed him into a small bird after his jealous uncle, Daedalus, pushed him from a tower.[/perfectpullquote]
The video shows tracking of the drones following deployment, demonstrating that the majority of these tiny autonomous bots did follow instruction correctly whilst a few decided to opt for the scenic route by wandering off target.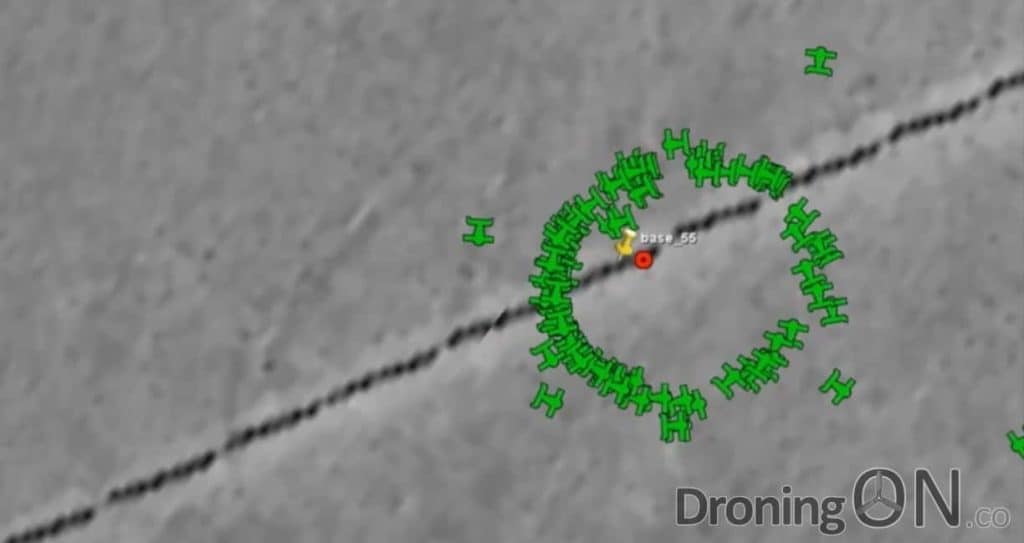 [perfectpullquote align="full" cite="" link="" color="" class="" size=""]"Due to the complex nature of combat, Perdix are not pre-programmed synchronized individuals, they are a collective organism, sharing one distributed brain for decision-making and adapting to each other like swarms in nature. Because every Perdix communicates and collaborates with every other Perdix, the swarm has no leader and can gracefully adapt to drones entering or exiting the team.", Director William Roper, Strategic Capabilities Office[/perfectpullquote]
The Perdix drone was developed by MIT Lincoln Laboratory in 2013 and has been upgraded by the SCO (Strategic Capabilities Office) to provide additional functionality, to this day over 670 have been flown. In September 2015, 90 Perdix missions were flown during the US Pacific Command's Northern Edge exercise in Alaska.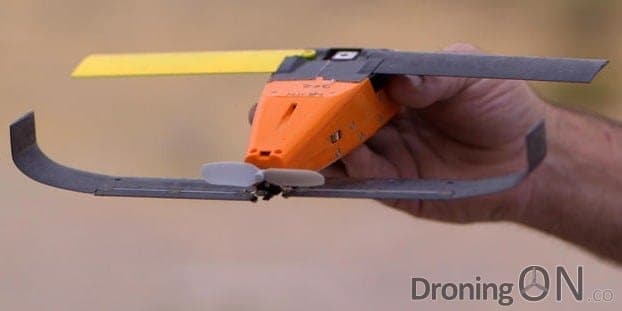 These tiny 6.5″ drones have a wing-span of 11.8″ and weigh only 290g. They are capable of a 20 minute flight time  flying at speeds of between 40-60 kts. They are not individually preprogrammed but instead share a 'distributed brain' for decision-making and collective flight-path planning.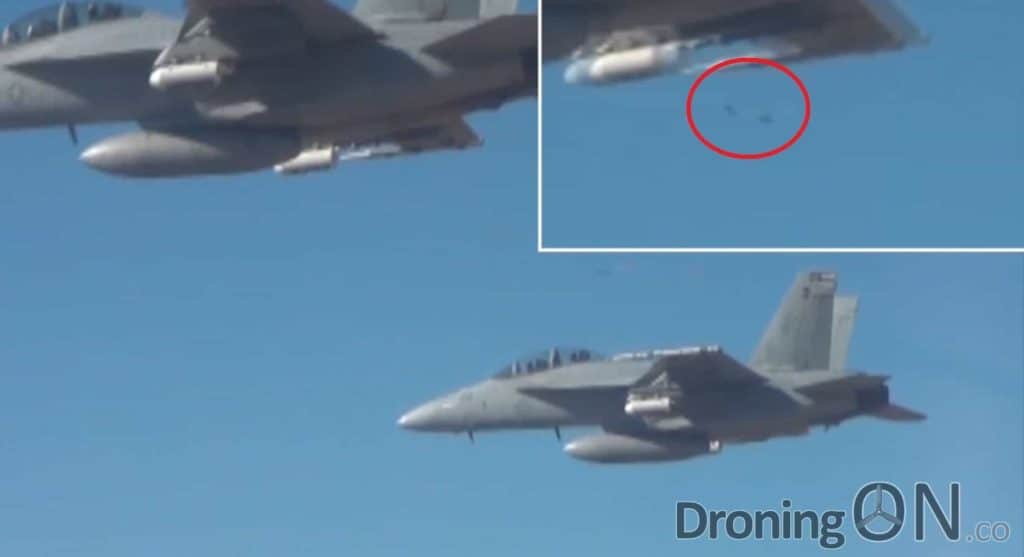 We can expect to see more tests like this as the SCO are now looking to product the Perdix in larger batches, watch this space!
You can read the full Department Of Defense press release here as well as a Perdix fact-sheet here.
---
Join the DroningON Discussion Group for the latest chat, news, reviews, exclusives and interviews from the drone industry.