For the past 12 months, Casey Neistat has been entertaining us all with his comical exploits in the world of drones, but his recent videos and behaviour have raised concern and protest in the community due to his utter disregard for safety when flying.
This year specifically, Casey Neistat has grown his YouTube to an astronomical 5m subscribers, earning an approximated $30k-$400k per month from YouTube sponsored advertising.
We all remember the early viral video from Casey in which he attempted to fly a Phantom 3 within his office for the first time, without question it was funny, entertaining and memorable but there was a key point, this comical moment was indoors where the drone was not capable of harming anyone but Casey.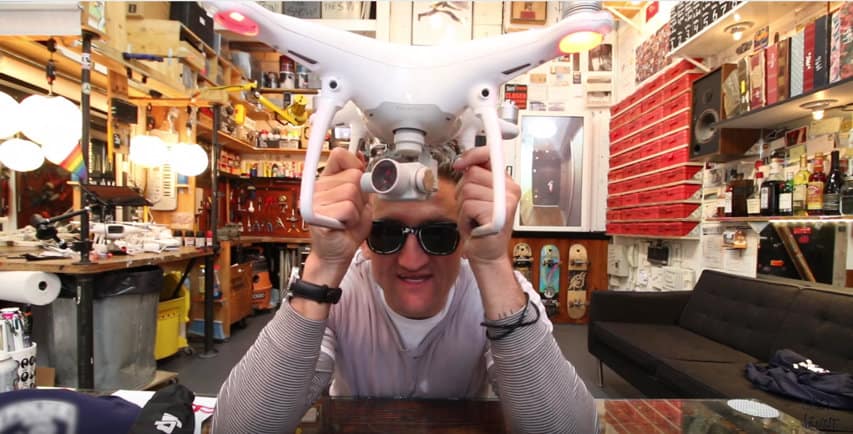 Uploaded just 24 hours ago, Casey's latest YouTube video has so far received over 1.7m views, continuing to grow by the minute, but sadly his impressive capabilities in growing social media presence are beginning to  be overshadowed by the way in which he grabs that attention.
For some time now, Casey has shown a keen interest in drones and quadcopters, the wall of his office is adorned with the corpses of expensive DJI Phantom 4 drones that he has destroyed, each originally worth over $1200 and a real luxury to consumers that own one.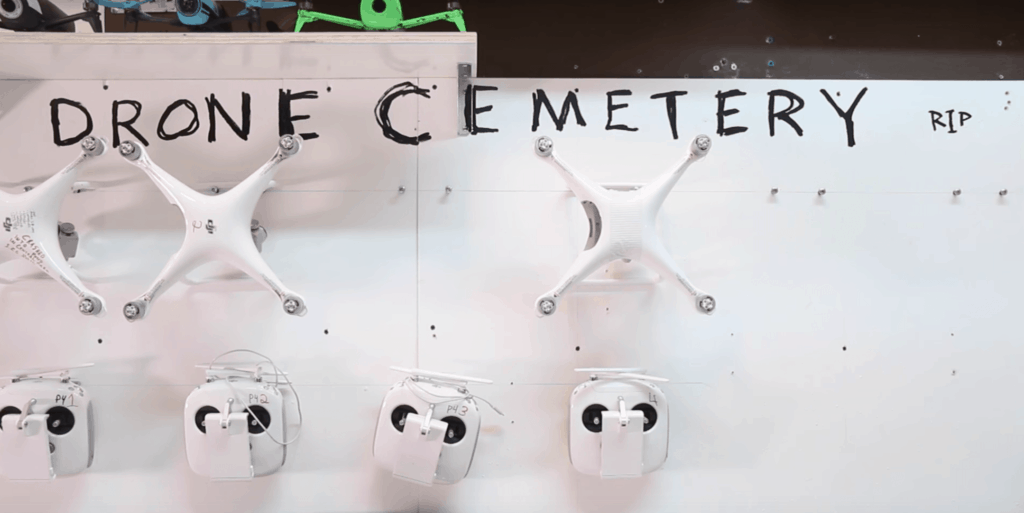 In receipt of a seemingly constant supply of free drones provided to Casey by DJI and other manufacturers, he takes minimal care/attention when handling the expensive and fragile aircraft, tossing them onto the ground and casually knocking them off his table without concern, before taking flight without any worry for the fact that damage could lead to the drone flying off out of control.
[perfectpullquote align="full" cite="" link="" color="" class="" size=""]"Drone popularity is on the rise and YouTube stars like Casey should be setting a good example, not encouraging bad habits.", DroningON[/perfectpullquote]
Most concerning however are his irresponsible flight locations, Casey's 'vlog' videos often feature drone footage from high above the roads, buildings and most worryingly, the people of New York, Chicago and elsewhere in the country. Drones do fail and they are not at all lightweight, were a Phantom 4 to drop from such altitude, it would kill someone on the streets below – the naive 'newbie' might laugh at the suggestion but just because it has not happened yet, does not mean that it will never happen and the day that it does, we may all end up grounded.
Just two weeks ago, Casey was given a brand new DJI Mavic, a drone which is not yet available to the public, DJI (the manufacturer) sent the drone to Casey to provide an early review for his viewers, free marketing for DJI. But just this week he reveals via a new video that he has already lost this new and expensive drone but provides minimal detail as to how it was lost.
DJI, as a leading manufacturer, should be advising Casey on how to fly safely but they are sadly instead happy to just 'cash in' on the free viral publicity.
[wpdevart_poll id="1″ theme="1″]
But it gets worse as Casey's most recent video shows him taking his maiden flight with a new mini-drone called 'Dobby' in central New York, parallel to a busy road and pedestrian walkway. Whilst showing-off to a crowd of bystanders, he loses control of the smart-phone managed drone and is helpless as it flies away towards the city, cars and people of New York.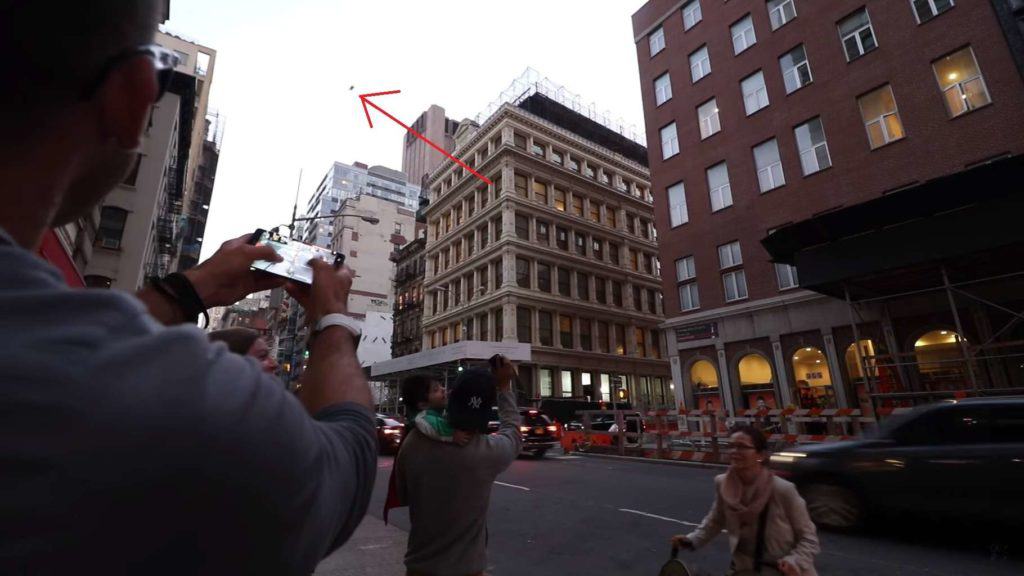 The video at this point cuts and Casey provides a partial admission of irresponsibility, but regardless he is happy to hover his 1kg Phantom 4 drone above major cities without a thought for what could happen were it to fail and drop to the street, a drone substantially heavier than Dobby.
Coincidentally, the mini-drone which suffered from the 'fly away' had been slammed onto the desk by Casey during its unboxing, demonstrating how treating sensitive RC aircraft recklessly can result in undesired flight behaviour and/or malfunction.
FAA guidelines are clear in terms of flying around or above people and Casey's flights are almost all in direct breach of many aspects of those guidelines. With his growing media profile and blatant disregard for these rules, it is only a matter of time before action is taken against him by the authorities and/or City of New York.
In a sport/hobby where regulation is slowly creeping towards us all, we are all responsible for flying responsibly and choosing our flight locations competently.
We do not believe that Casey does not understand the risks and implications of his bad and dangerous piloting, but that instead that he simply does not care. Money, fame and stardom has priority and is seemingly overpowering his reasoning in responsibility and accountability.
Casey's disregard for the above is a direct disregard for us in this hobby/sport, his careless exploits risk increased regulation and policing, and it is only a matter of time before someone is severely injured through such poor flying practices. Money can repair a dented car but cannot replace an eye punctured by a rapidly spinning propeller.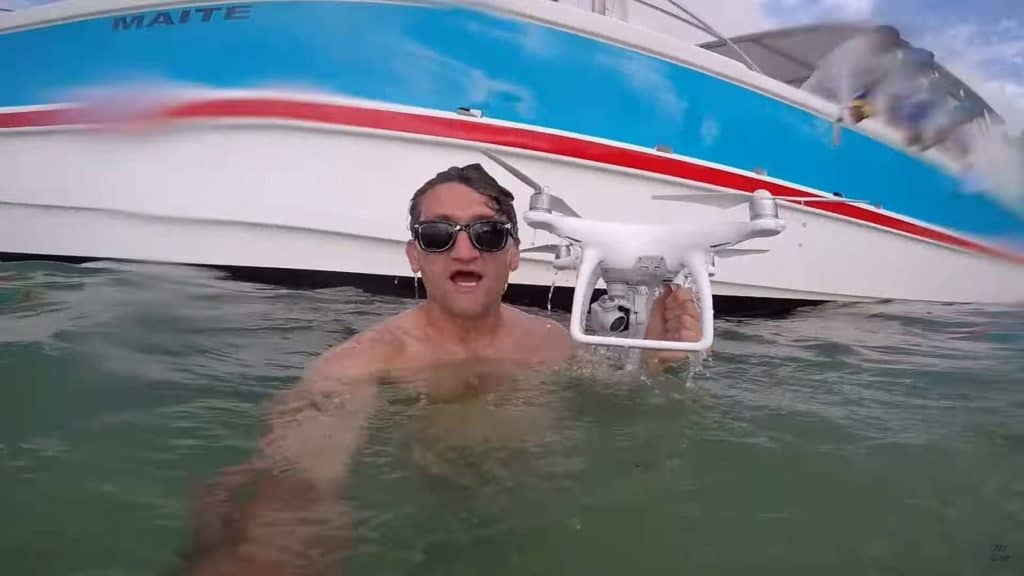 Ultimately it is a matter of education, if you see a video in which Casey demonstrates poor drone/quadcopter competency, we urge you to comment and let him know of his error. Among drone consumers the laughing has stopped, it is now time to let him know of our disapproval.
As an early fan of Casey Neistat, my own personal frustration has grown as his vlogs show increased examples of carelessness with drones, my pleasure in watching his videos has turned to irritation.
We can only hope that he is reading this now and that this article will prompt him to take just a few minutes to think about how he will fly next time, safely we hope.
As a final note, here is a VLOG by another channel concerning Casey's flying exploits.
In the following video (a montage of Casey's drone footage), the risks are very clear and obvious concerning flight in these locations.
---
Are you fan of Casey Neistat? If so, comment below to let us know your thoughts. Also be sure to join the DroningON Discussion Group to express your thoughts and feelings.