In recent times, budget drones offer more than just a basic beginners aircraft, not only is flight time extending beyond 10 minutes but autonomous function is also being thrown in. The latest Visuo XS812 now even includes GPS and despite low quality video, it is a perfect training drone.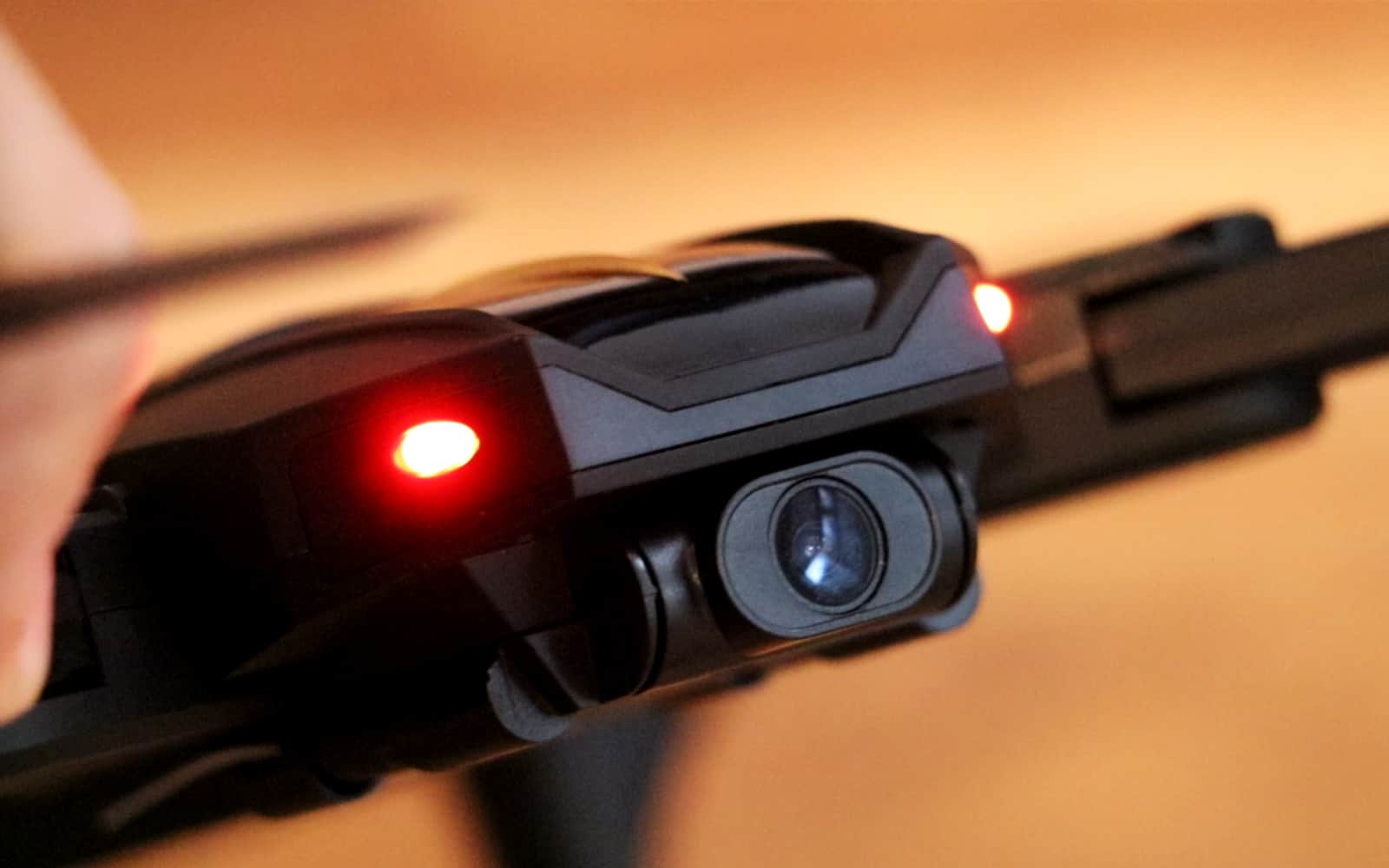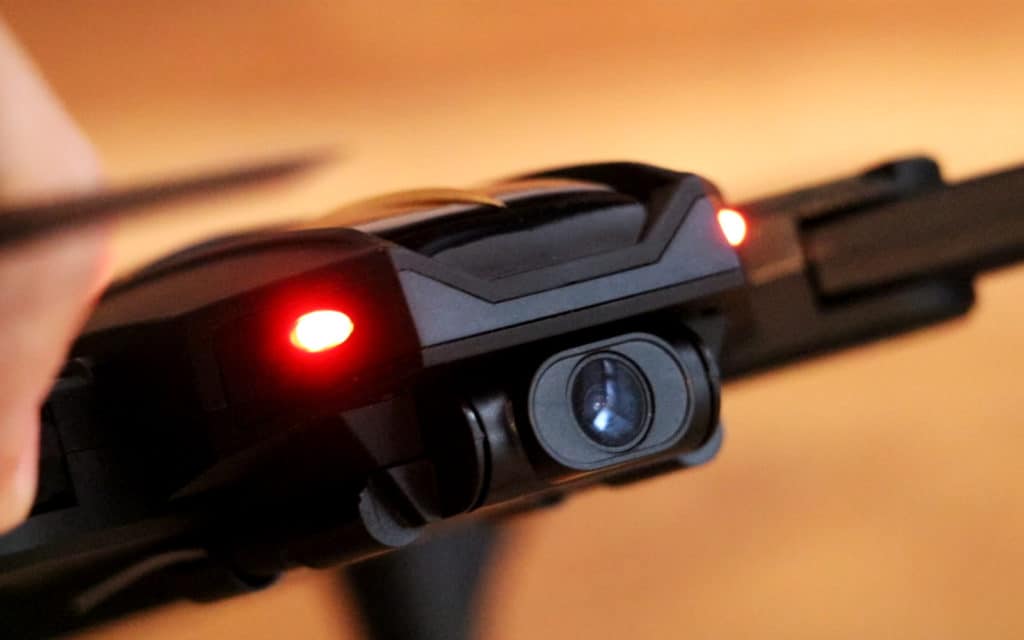 If you are concerned about crashing your $1,000 DJI Mavic then look no further than the Visuo range of drones for a budget, low cost training platform, with the latest costing less than $90/£70.
For the first time flyer, the Visuo XS812 offers a GPS positioning, folding drone which flies beautifully together with its bundled transmitter. Release the controls during flight and this budget drone will halt in its position and wait safely in hover, avoiding crashes due to unexpected drift.
The onboard camera quality may not be beautiful but as a first autonomous drone purchase, the Visuo XS812 is a great option with long flight time and enjoyable flight characteristics.
See our full video review…
Be sure to SUBSCRIBE to our YouTube channel for the latest news, reviews and exclusives from the industry!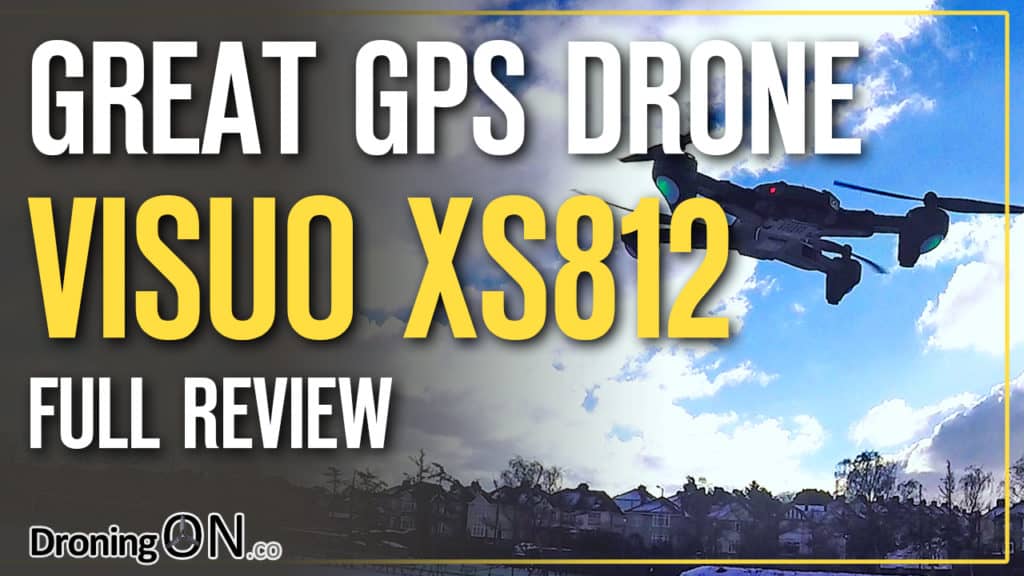 Visuo XS812 Full Specifications…
| | |
| --- | --- |
| Brand | Visuo |
| Item No. | XS812 |
| Frequency | 2.4G |
| Channel | 4CH |
| Gyro | 6Axis |
| FPV | WiFi |
| Camera | 2MP / 5MP (Optional) |
| Quadcopter Battery | 3.85V 1800mAh |
| Flying Time | About 15mins |
| Charging Time | About 180-200mins |
| R/C Distance | About 200m |
| Flying Weight | 200-300g |
| Color | Black |
| Quadcopter weight | 160g |
| Quadcopter Size | 18.2×14.6×6cm (Foldable) |
| | 36×35×6.4cm (Unfoldable with Protection Cover) |
| | 33×33×6cm (Unfoldable without Protection Cover) |
| Package Size | 27×23×12.5cm |
| Package Weight | 700g |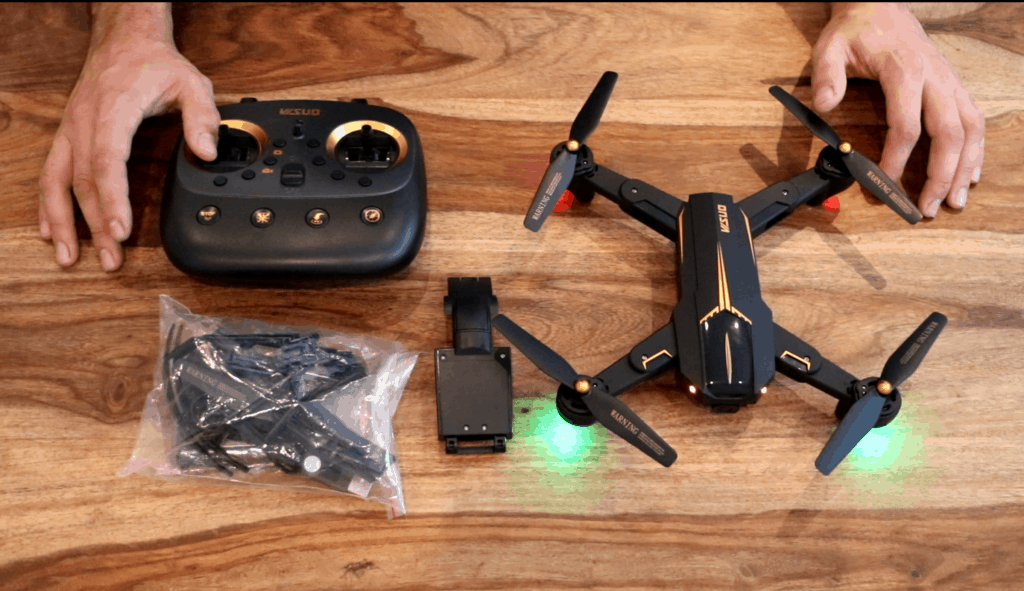 Visuo XS812 Feature List…
With foldable arm, small size, easy to carry.
GPS positioning mode provides a more accurate flight.
Surround action will enable the aircraft flying in a circle, providing cooler shooting perspective.(outdoors only)
Follow me: the aircraft will fix the controlling cellphone and follow the operator whichever direction he moves.
Waypoint route mode, just draw a route on the screen
With altitude hold mode function provides stable flight.
With 5G wifi function can be connected APP, APK system to take pictures, video, real-time transmission through the phone.
Optional 2MP / 5MP HD camera
With 3.7V 1800mAh battery, the fly time up to 15 mins.
With Headless Mode, no need to adjust the position of aircraft.
With One key to return function.
with low power protection overcurrent protection.
2.4GHz Technology Adopted for Anti-Interference.
4 Channel which can do ascend, descend, forward, backward, left sideward fly, right sideward fly and rolling 360°.
6-axis gyro which can have more stable flying.
It have 3-level flight speed to switch.
It can realize 3D tumbling 360°rolling in four directions.
The quadcopter fuselage is made of high strength and resistant engineering plastics, lightweight and durable resistance.
---
Be sure to join the DroningON Discussion Group for the latest news, reviews, exclusives and interviews from the drone industry!