Ryze, in conjunction with DJI and Intel, released Tello earlier this year, a budget brushed drone with an impressive initial feature-set which even includes being programmable, but is it good enough for a beginner and to impress an experienced drone operator?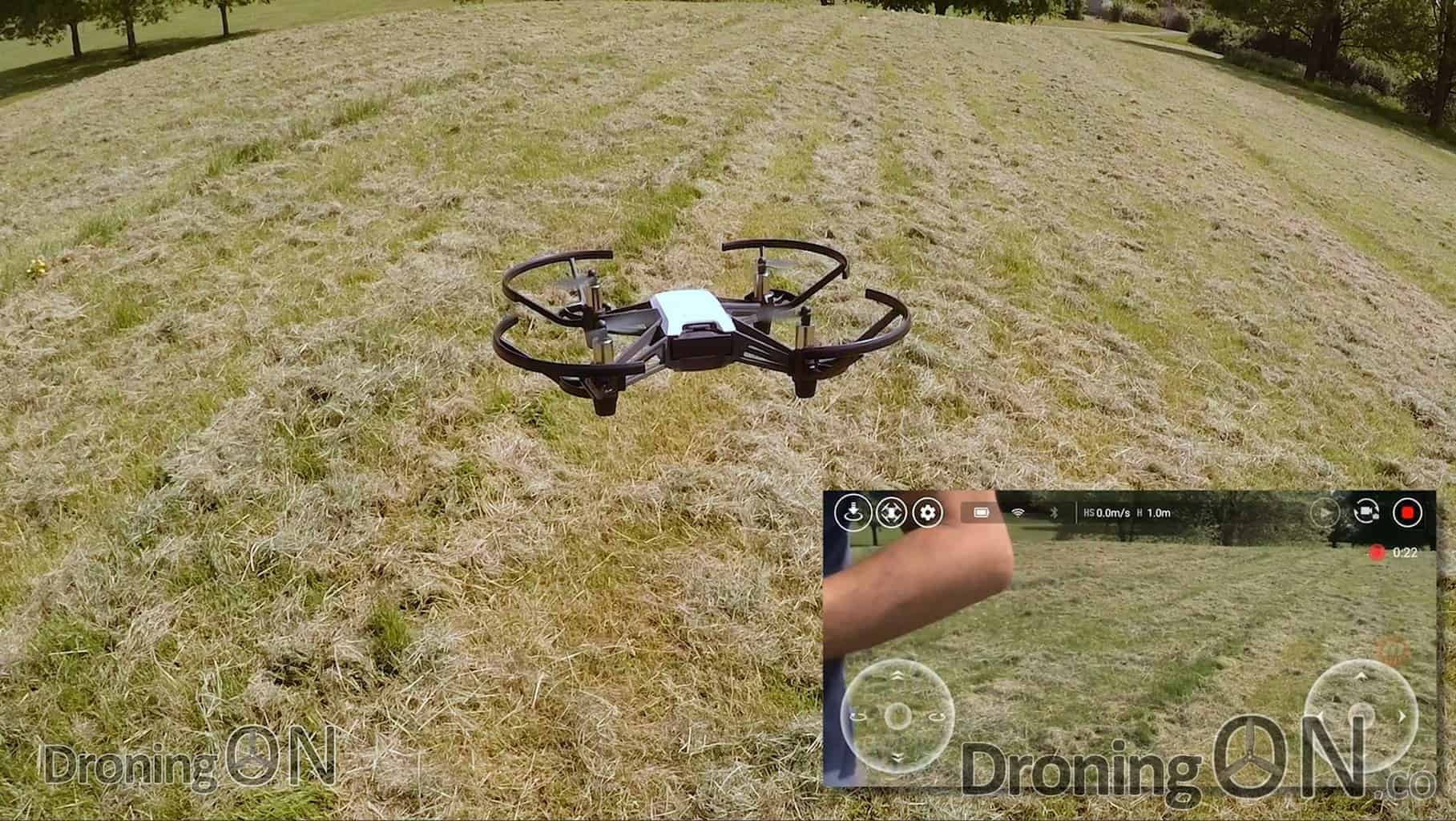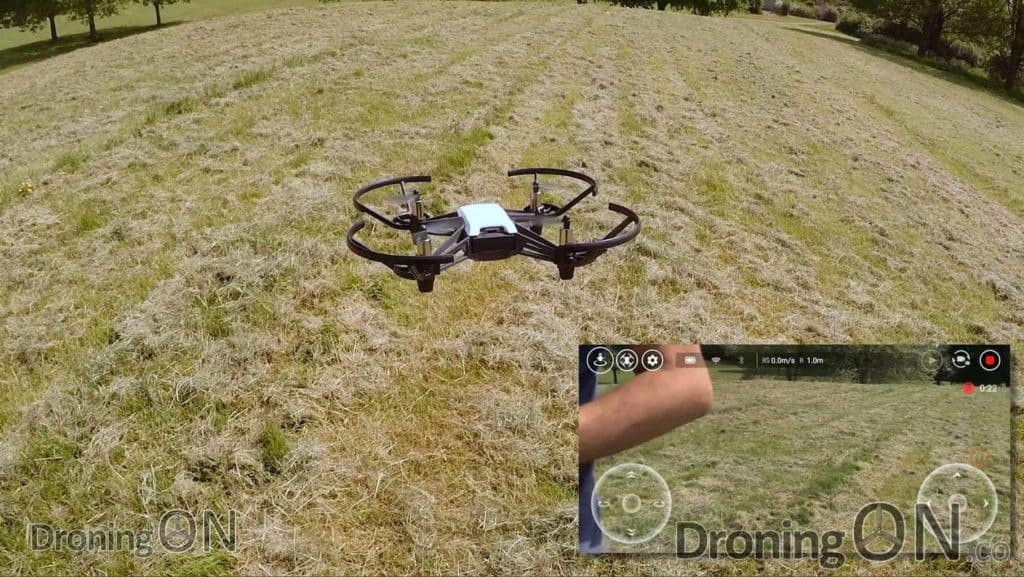 Priced at only $100/£100, the Ryze Tello is the cheapest drone that DJI have retailed so far. It doesn't have the regular GPS feature-set common to most DJI autonomous quadcopters (Mavic, Phantom, etc), nor a high resolution camera, but it does have an impressive optical flow implementation which keeps this tiny brushed drone in position, even with your hands off the controls, the 720p live stream is also satisfactory.
Watch our video review…
Be sure to SUBSCRIBE to our YouTube channel to be the first to watch our exclusive reviews of new drones.
Part 1: Unboxing, Inspection & Setup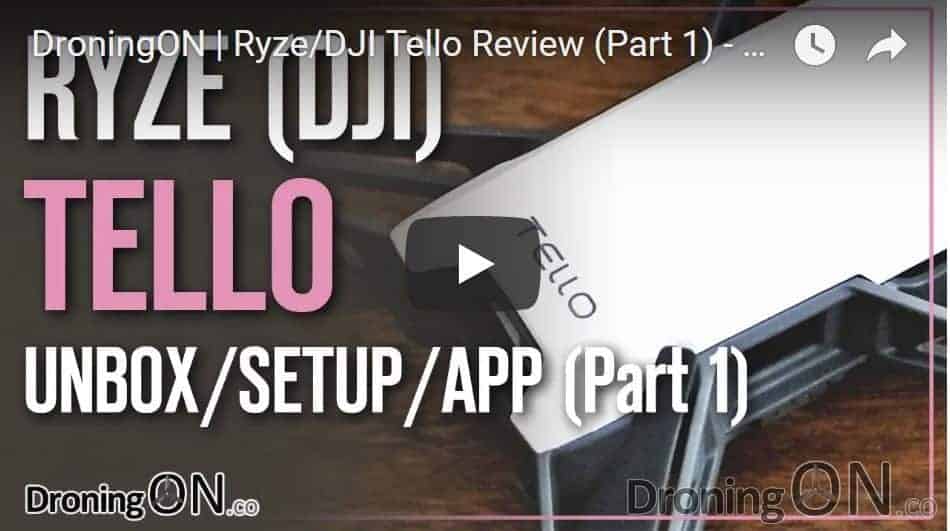 Part 2: Connection & Flight Test/Modes Test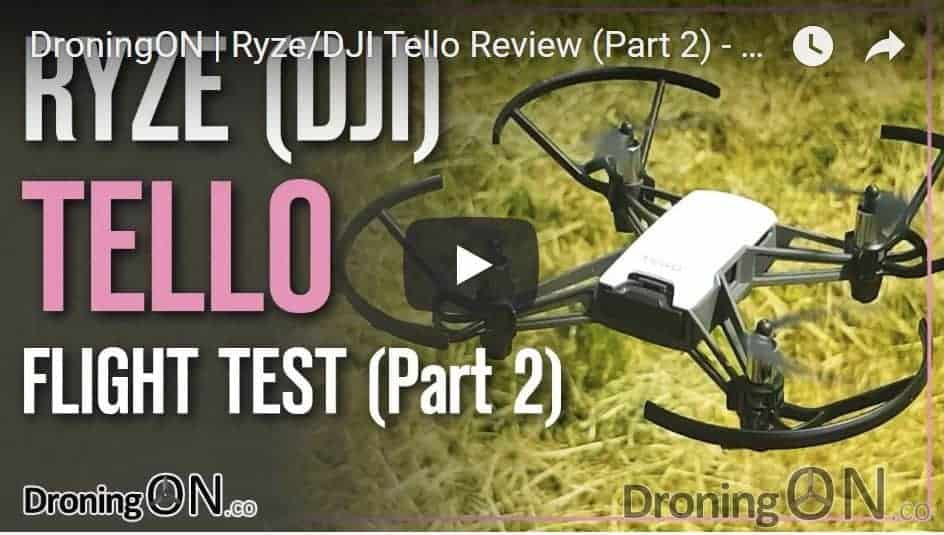 Where to buy…
It is best to buy the Ryze Tello direct from DJI to ensure that you receive the latest hardware revision
The positives…
❍ Good value considering functionality and technical specification
❍ Lithium on battery allowing cold-weather usage without sag
❍ Great flight time considering the size of the drone and battery
❍ Development kit available for programming Tello
❍ Nice app, easy to control, simple to learn
❍ Integral prop-guards mean risk-free indoor or outdoor flights
❍ Good quality photos with nice clarity/sharpness
The negatives…
❍ Accessories required to charge battery outside of drone
❍ Limited to 10m ceiling altitude due to optical flow sensors
❍ Camera has no capability for tilt and is at a fixed angle
❍ Adjusting flight speed sensitivity turns off EIS
❍ No inbuilt storage, footage/photos are stored directly on phone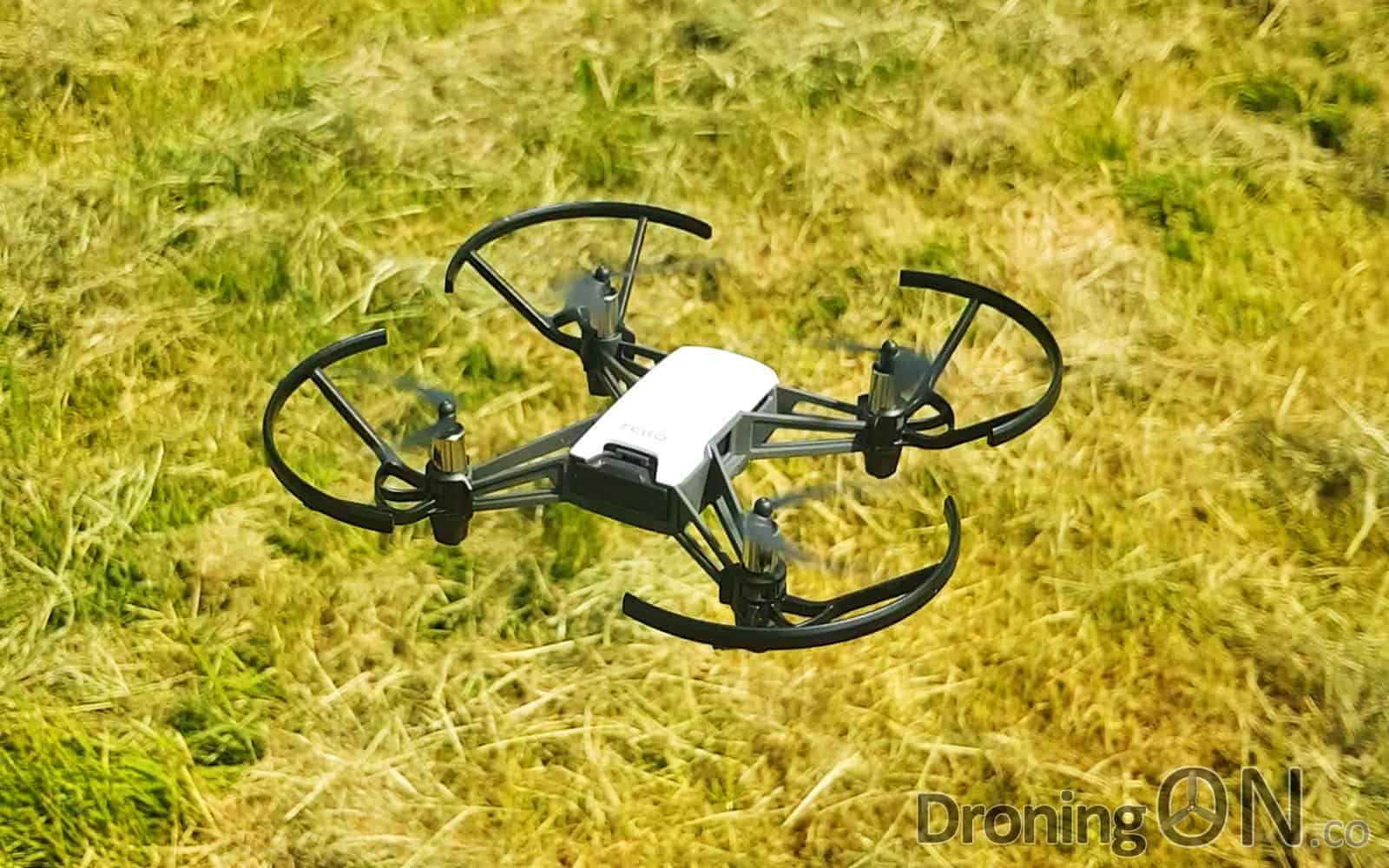 Full specification…
The full technical specification for this drone is as follows, based on their current published technical information:
Weight: Approximately 80 g (Propellers and Battery Included)
Dimensions: 98×92.5×41 mm
Propeller: 3 inches
Built-in Functions: Range Finder, Barometer, LED, Vision System, 2.4 GHz 802.11n Wi-Fi, 720p Live View
Port: Micro USB Charging Port

Max Flight Distance: 100m
Max Flight Height: 10m

Detachable Battery: 1.1Ah/3.8V

Photo: 5MP (2592×1936)
FOV: 82.6°
Video: HD720P30
Format: JPG(Photo); MP4(Video)
EIS: Yes
Max Speed: 8m/s
Max Flight Time: 13min
---
Be sure to join the DroningON Discussion Group for the latest news, reviews, exclusives and interviews from the drone industry.