Acme.eu sent us their X8300 (also known as the JJRC H31) quad for review, bravely nicknamed the 'Unbeatable Drone'. Their website states that the drone is 'waterproof' which got us excited. Will this drone sink or swim, we reviewed it to find out.
Rarely do we get to intentionally dump a drone into water but on this occasion, we had to as part of our testing. After completing our review of this drone, we realised that this model is actually a rebranded JJRC H31 which has been on the scene for some time.
Overall it is a good drone in terms of being lightweight, decent flight time, a comfortable transmitter and non-proprietary battery, but the claims of waterproofing are highly inaccurate, Nevertheless we had great fun testing it as you will in our video review.
Watch our video review…
Be sure to SUBSCRIBE to our YouTube channel to be the first to watch our exclusive reviews of new drones.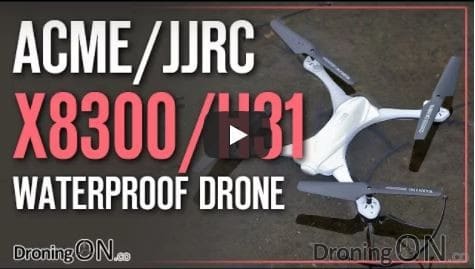 The positives…
❍ Lightweight and decent flight time.
❍ Cheap and low cost non-proprietary batteries.
❍ Flies well and is stable even in a light breeze.
The negatives…
❍ Not waterproof, motors will cut if they touch water.
❍ Does not float, once landed onto water it sinks.
❍ No internal waterproofing of components.
❍ No rubber waterproof seals to protect internal components.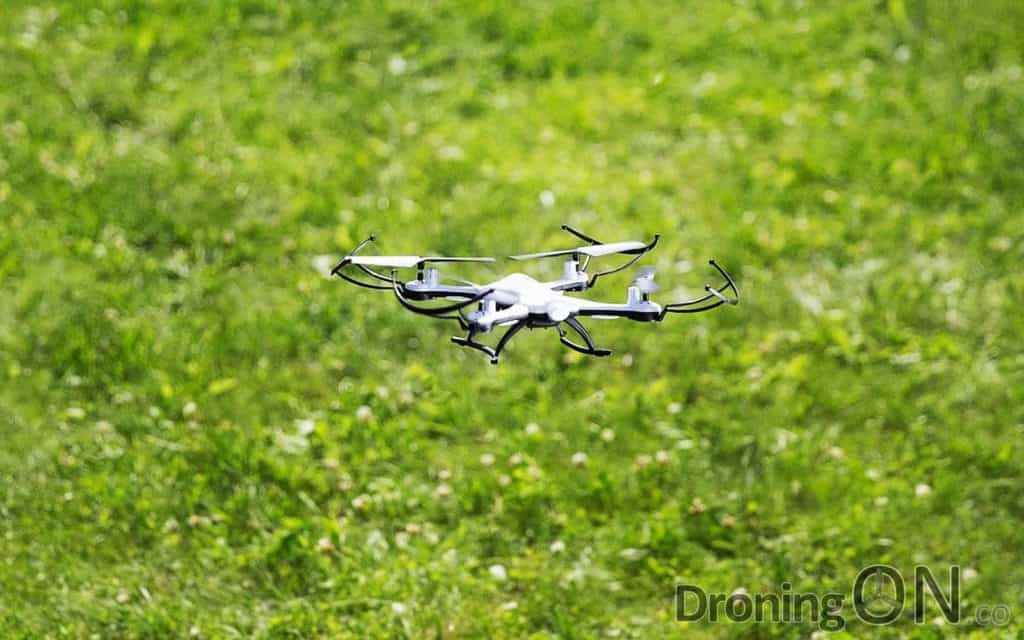 Where to buy…
The Acme X8300 is not currently available to buy and we will update this article once acme.eu provide buying links. In the meantime, you can buy the rebranded JJRC H31 version as per below:
Other waterproof drones:
Full specification…
The full technical and feature specification for the Acme X8300/JJRC H31 brushed quadcopter is as follows:
Dimensions
310 x 310 x 72 mm
Weight
70 g
Working distance
Up to 60 m
Charger
Via USB
Battery
Li-Po 3.7 V, 400 mAh
Features

Waterproof
Shockproof
Headless mode
360° flips
One key return
Three speed modes
Working time: up to 10 min
Charging time: up to 60 min
LED indicators
---
Be sure to join the DroningON Discussion Group for the latest news, reviews, exclusives and interviews from the drone industry.