OnagoFly had been using the marketing services of 'That Drone Show' to promote their crowd-funded mini-quad, but that relationship would appear to have now broken down due to the sudden disappearance of the 'That Drone Show' reviews, tutorial and demonstration videos which OnagoFly had paid to have produced.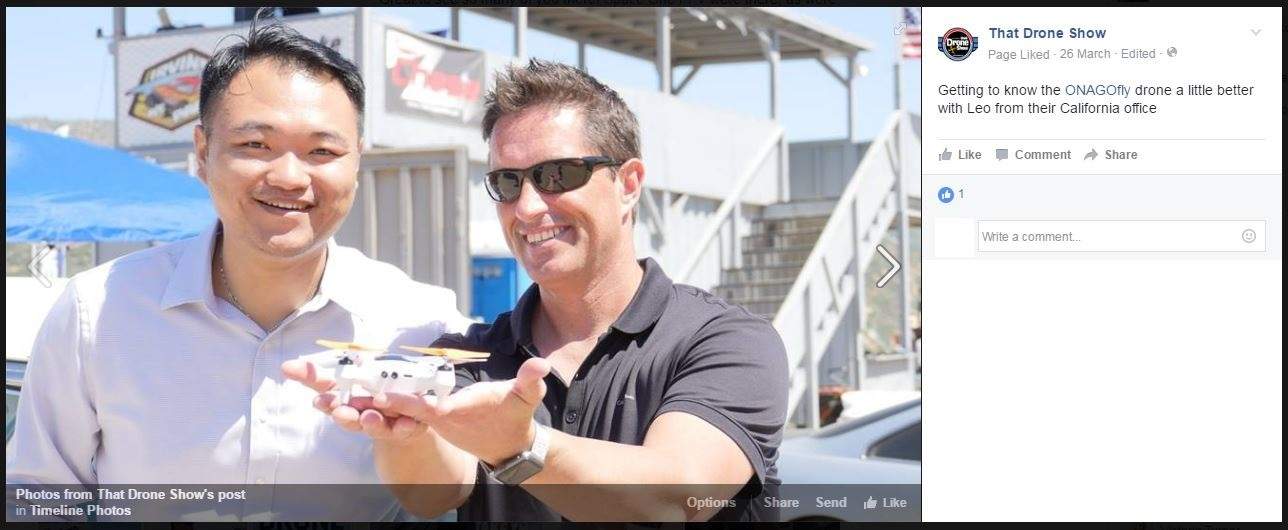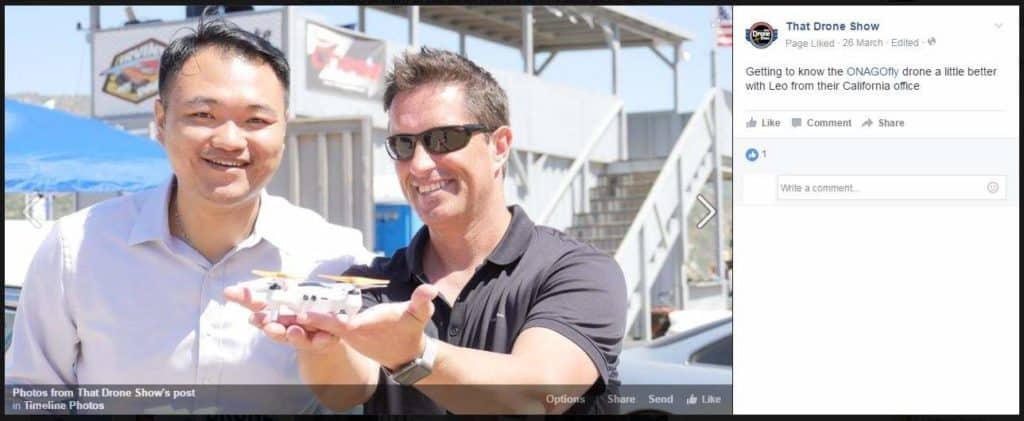 In May this year, RainFactory, an online marketing company used earlier by OnagoFly, confirmed to DroningON that they had severed all ties with the crowd-funded project.
[perfectpullquote align="full" cite="" link="" color="" class="" size=""]"RainFactory has discontinued all social media services for ONAGOfly. We are putting high pressure on the team to improve product quality and customer support before anything else." Kaitlyn, RainFactory[/perfectpullquote]
And now the YouTube channel and website 'That Drone Show', a commercial business offering marketing services to drone manufacturers, would appear to have done the same in an apparent 'damage limitation' move.
They have just deleted all trace and mention of OnagoFly from their YouTube channel, Facebook, Twitter, Instagram and Vimeo. Even their website has been updated which featured OnagoFly as a sponsor of their 'International Drone Day' campaign, the logo which was present in April has now removed. Such 'cleansing' is quite a task and it has been completed pretty thoroughly by 'That Drone Show' across all social media channels.
In February this year, the owner of the business David Oneil had nothing but praise and positive sentiments during his YouTube OnagoFly 'review' which also featured Leo from OnagoFly, but as the drone was shipped to real backers and tested (by us as well), it became very clear that this review of OnagoFly was more of a highly-edited, paid, marketing stunt than an honest, true and constructive assessment of this new product.
[perfectpullquote align="full" cite="" link="" color="" class="" size=""]"We had lunch with @OnagoFly – the only obstacle avoiding drone under 200 bucks #drone #1080p #onagofly" David Oneil, That Drone Show[/perfectpullquote]
The 'review' failed to comment on the obvious and unstable shaky video, unpredictable GPS lock, random-flyaways, badly designed battery connector, easily breakable props, inconsistent altitude-hold, poor app design and more. These are all obvious deficiencies which any serious reviewer would have mentioned during a genuine review.
Following this initial review, 'That Drone Show' and OnagoFly were frequently featured together via an array of cleverly constructed marketing tweets and Facebook posts, no doubt to help build the campaign funding and to increase the backer count. Almost all of these posts have now been deleted by ThatDroneShow.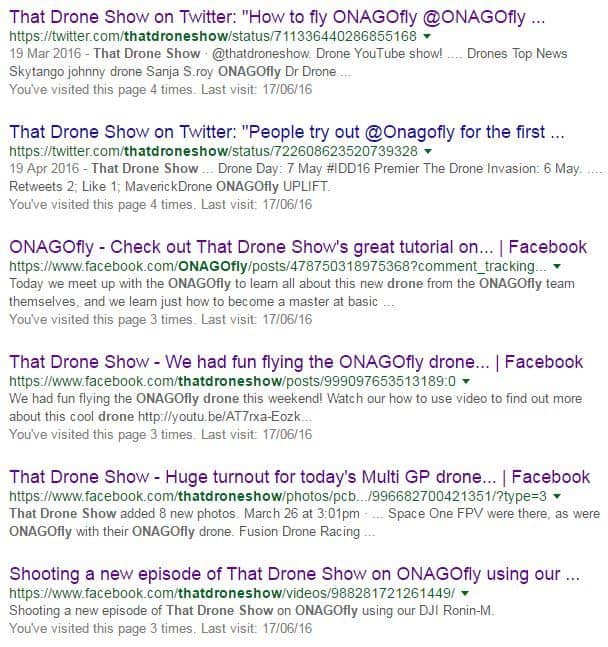 In addition to the review, 'That Drone Show' were also commissioned by OnagoFly to film a series of tutorial and demonstration videos. These over-produced short films again featured David Oneil and the 'That Drone Show' branding but were provided to OnagoFly to publish to their own YouTube channel.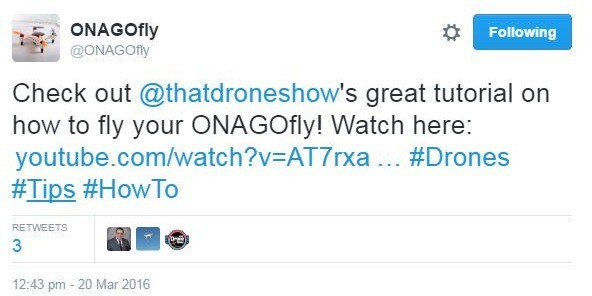 These videos included 'That Drone Show' taking an OnagoFly to a series FPV-drone-racers meet and collecting opinions from the attendees, all opinion on camera were positive of course, despite not actually showing the OnagoFly in flight.
Another video narrated by David Oneil briefly described how to use the OnagoFly app. A video was also created to demonstrate the notorious 'Follow Me' feature which has always struggled to give positive results, but 'That Drone Show' gave only a positive verdict on this unreliable and shaky-video feaure.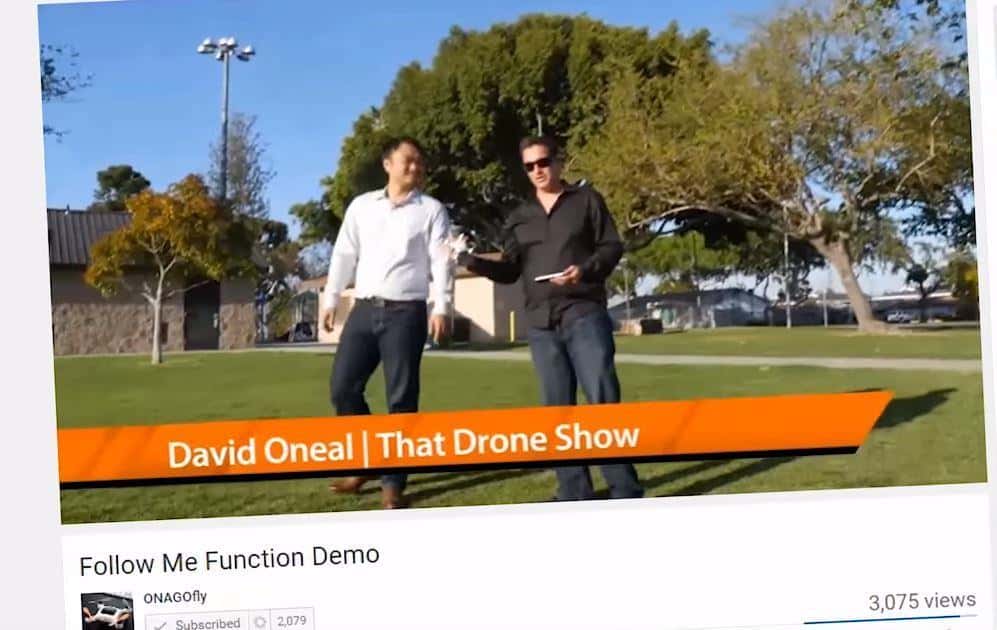 Mysteriously all of the above videos have also been deleted from both YouTube channels and we can only assume that this action was due to a request/demand from ThatDroneShow to OnagoFly.
Our own highly popular DroningON reviews of OnagoFly are online and always will be because in both videos we illustrated a raw and genuine experience with OnagoFly, and more importantly we were not paid nor obligated to do so.
Questions have been raised as to why multiple 'That Drone Show' videos, tweets, posts and photos have been deleted without explanation. If a review or a post is honest and constructive then it would remain online regardless of the future success or failure of that product in the market. But with OnagoFly struggling to impress backers through poor communication and not delivering on promises and functionality, are 'That Drone Show' destroying the evidence and backing away from their paid association with OnagoFly?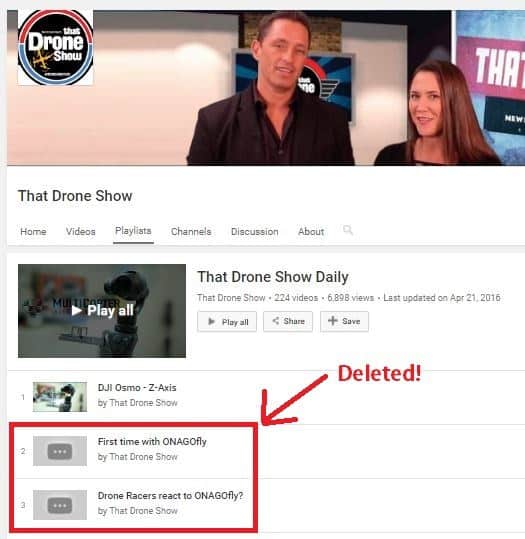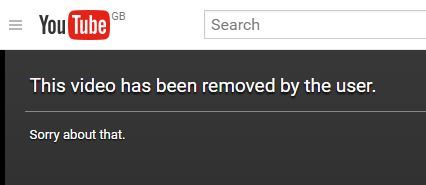 Since February, 'That Drone Show' had been proudly posting multiple photos of David Oneil and Leo posing with OnagoFly to their Instagram, Twitter and Facebook channels, these posts have also disappeared, including one showing David meeting with OnagoFly for lunch.
During the live OnagoFly YouTube stream yesterday, the question was put to OnagoFly as to why the above videos were deleted but it was clear that OnagoFly seemed apprehensive to discuss the matter.
We find the above events disturbing, DroningON are an enthuastic, passionate and honest participant in the drone and quadcopter industry and are appalled by any third-party marketing company's attempt to scam, trick or mislead backers into investing in a campaign which has not been honestly or correctly represented by that marketing company, purely for financial gain.
In response to this article, David Oneil from 'That Drone Show' responded as follows:
[perfectpullquote align="full" cite="" link="" color="" class="" size=""]"I wanted to let you know that we ( That Drone Show )
ended our relationship with ONAGOfly due to the numerous breakdowns in communication from ONAGOfly to their backers. Due to the fact when we did our review we were told that the drone that would ship would be much improved and that updates would allow for this.
Our review was more of a how to fly the drone and do basic operations and less of a review as we were told the drone that would ship would be much improved.
We pulled our reviews, videos and the like after learning in the past few weeks that this is not happening – the way they are treating their backers and the way this effects the drone community at large is not acceptable to us. We will not be associated with any company that conducts itself this way, and we are both disappointed and upset." David Oneil, That Drone Show[/perfectpullquote]
Sarah Oneil, also from 'That Drone Show' commented the following in response to a Facebook thread:
[perfectpullquote align="full" cite="" link="" color="" class="" size=""]"Hi all. David has outlined our position above and we will be providing a further update very soon, but I want to clarify that That Drone Show was NOT involved in the promotional video used by ONAGOfly to sell the drone on Indigogo. We are as angry as you all are about the false claims and representation in that video.", Sarah Oneil, That Drone Show[/perfectpullquote]
The above responses from ThatDroneShow reflect that of a 'victim statement', and yet the reality is that this marketing company were responsible for the videos, content and dialog and would have known without question that the features were unpredictable and unstable. A responsible reviewer/video-maker would have given clear mention within the video that the product is subject to improvement.
Leo (Yongchao Zhang) from OnagoFly responded as follows:
[perfectpullquote align="full" cite="" link="" color="" class="" size=""]"Thanks David for running our whole social media in past 3 months, on FB, Twitter and Indiegogo, you helped us a lot to setup the customer service and those how to videos, you did a great job. However, one thing we have to let all our friends know that we're doing everything to make the ONAGOfly better and better …. we are not an irresponsible company, we won't leave all of you alone while you have problem and need help. we just don't have enough experience to face to consumers, that's why we hired the professional agency and company to help us … RAINFACTORY did very good job during the crowdfunding campaign, and ThatdroneShow helped us to setup everything to help customers . Now we should be more transparent when we have trouble during production and technical obstacles. Thank you very much David , I really appreciate it." Leo, OnagoFly.[/perfectpullquote]
UPDATE 18/06/16: OnagoFly have just uploaded all past 'That Drone Show' videos to their own YouTube channel, we respect their transparency and are glad that they have done this as it allows the backers once again to watch these videos in the context of this news article – one example video follows:
Join the discussion now by visiting the Facebook DroningON Discussion Group and also subscribe to our YouTube Channel.